Lionel Richie's face said it all as he watched Kanye West's controversial performance at this year's Brit Awards, and now the singer has confirmed that he really wasn't a fan of the US rapper's performance.
Kanye took to the stage to perform a new track, 'All Day', at Wednesday night's Brits, but show producers decided to mute much of his performance because of his swearing and liberal use of the N-word.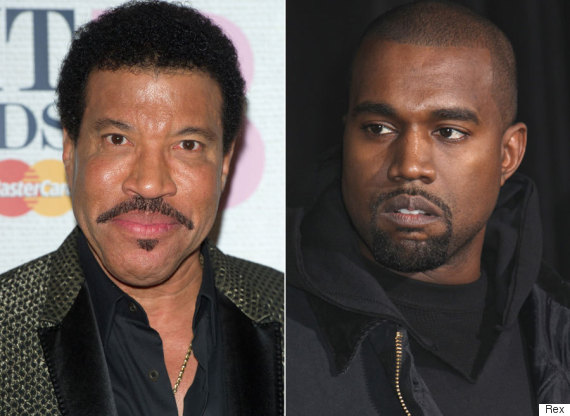 Lionel Richie and Kanye West
Now Lionel has spoken out, saying he doesn't approve of the use of the N-word and that it shouldn't become part of normal conversation.
"Am I fan of the N-word? Not coming from the 1960s and 70s. Whereas the new world has embraced it," he told The Mirror.
"I don't think it's OK for a black man to use the N-word," he added. "I don't like it – and I am a black man. I don't think it should be said and become normal.
"Hello? Is it me you're swearing for...?"

Lionel watching @kanyewest at the #BRITs2015 pic.twitter.com/fO03DuBiQI

— That Matt Navarra (@MattNavarra) February 25, 2015
The 'Hello' singer added that he believed Kanye used the word because he was out to shock.
"Kanye is giving us the generation shock value. How he carries on for the next 10 years we will see," Lionel continued.
"The music business is more attention driven, but you have to let it pass. Don't even focus on it," he added.
According to reports, Yeezy had apparently rehearsed the censored version but decided an hour before the show opened that he was going to perform the original instead.
However, despite show bosses best attempts to silence him, a few of Kanye's grands mots managed to slip through the net, which prompted over 100 complaints to Ofcom.
LIKE US ON FACEBOOK | FOLLOW US ON TWITTER