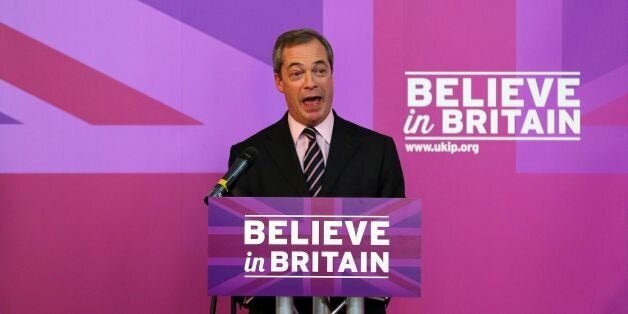 Nigel Farage has accused his opponents of spreading "malicious" rumours about his health and insisted he plans to lead Ukip for many years to come.
Speaking at Ukip's spring conference in Margate on Friday, Farage told party members: "Rumours of my demise have been greatly exaggerated."
Farage has kept a lower national profile in recent weeks. But he said that was because he was campaigning in South Thanet, the seat he hopes to win at the general election.
"There has been some considerable speculation as to my whereabouts," he said. "My absence from the Westminster scene has even led our opponents to spread some really quite malicious and unpleasant speculation about my health. It's said I am seriously ill and that's why I've not been seen."
Opinion polls had suggested that despite his high profile, the Ukip leader was trailing in the constituency. However to cheers in the hall, Farage displayed a new poll that showed he was on course to win comfortably. "We're on our way to winning this seat," he predicted.
Farage also made clear he has no intention of calling it quits any time soon. "We are going to win lots of seats in this general election and I hope very much to be leading this party not just into this general election, but in al the elections to come."
The Ukip leader, who had rushed back from giving a speech in the United States last night, also repeatedly urged his party to wage a "positive" campaign from now until election day. "Everything about our campaign is going to be positive," he insisted.
However the Ukip leader's call for a positive election campaign jarred with the previous speaker, the party's economic spokesman Patrick O'Flynn, who had made fun of Ed Miliband for being photographed awkwardly eating a bacon sandwich.
Popular in the Community