A senior Ukip MEP has warned the party leadership not to damage the party's election chances by getting caught "ranting" on television.
Patrick O'Flynn, the party's economics spokesman and former communications director, said leading Ukip figures must be "civilised in debate" and not resort to "hyperbolic" language.
Addressing the Ukip spring conference in Margate on Friday afternoon, O'Flynn said: "The next ten weeks will involve all of us really putting our shoulders to the wheel [and] all of us being responsible."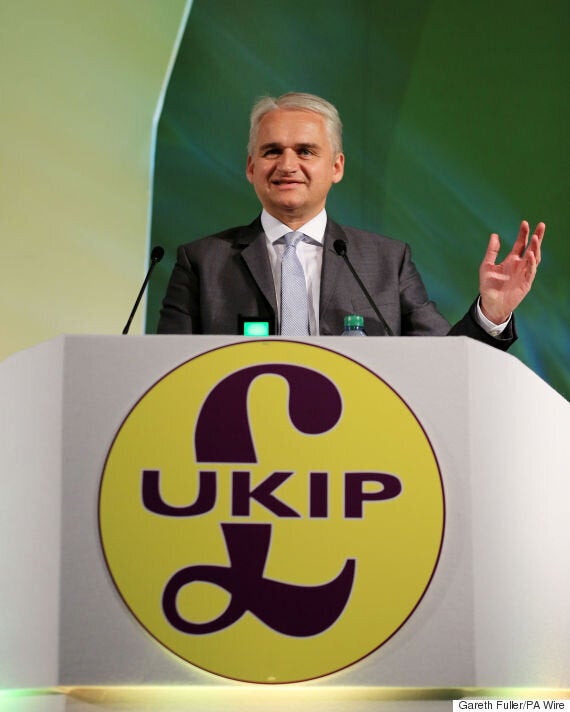 O'Flynn warned party members to be "civilised"
"We have a responsibility, as a collective leadership of the party, to all those candidates in those key target seats. I certainly don't want to wake up on May 8 thinking something that I said made a difference and cost a few votes either way."
He warned Ukip members to be "generous to opponents rather than ranting" as Ukip victories in constituencies would be won on very "fine margins".
Ukip's rise as a force in British politics over the last five years has been characterised by controversial comments made by its elected officials, candidates and activists.
Just today, the party was forced to disown a leaflet being handed out inside the Margate Winter Gardens venue accusing the gay community of a "recruitment drive" in schools.
The leaflet, labelled as produced by "Christian Soldiers in Ukip", said: "The state is allowing the sexual grooming of our primary school children for same-sex attraction."
Children were being "indoctrinated" to "confuse their gender identity" and "think about and sing songs about same-sex attraction".
"What the LGBT (lesbian, gay bisexual and transgender community) is achieving, of course, is a recruitment drive," the document went on.
"As such people cannot reproduce their own kind, they must recruit fresh 'blood' and this is best done among children in schools - the younger the better.
A Ukip spokesman told the Press Association the distributors of the leaflets had been asked to stop. "They are an affiliated organisation, but they do not represent the party," he added.