Finding a way to engage men in feminism will be just one of the issues covered in this year's Women of the World festival (WoW).
In the past, the festival has led to one woman setting up a game-changing FGM charity and helped many, many others to find their voice and demand an equal world for all.
None of this would have been possible without Jude Kelly, the artistic director of the Southbank Centre.
The festival had grown beyond belief since Kelly founded it five years ago. This year, an estimated 20,000 members of the public will attend.
We spoke to Kelly about the changing face of feminism, and found out what this year's WoW has in store.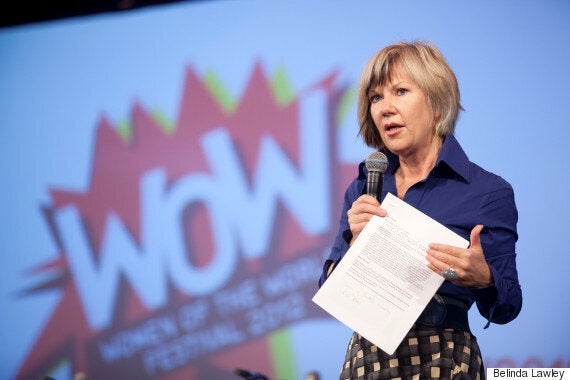 Why did you set up the Woman of the World festival?
As a woman who's in a very senior position in the arts, I've had lots of women, not just artists but from all walks of life, coming in and asking how they could progress their careers.
They would constantly say "I''m not a feminist but" and they would tell me about all the things they were finding difficult - from work life balance and whether to have children, to how to negotiate pay and whether they were allowed to feel that they were even experiencing sexism.
More and more I had the realisation that we do not have gender equality, but that women felt they were being told that they had - and so they were confused, and almost didn't realise they weren't experiencing it.
Another reason was because I was meeting women from right across the world, from places such as Pakistan, Iran and Afghanistan, who were clearly suffering real hostility and I thought how we in Britain were being hypocritical. We were acting like those countries had a different set of battles, but we have domestic violence, we have sex trafficking, we have all kinds of issues that are unsolved.
Somebody got me the vote, somebody got me education, and I had a feeling that I also had to make life better for future generations of women, so they have the best chance of reaching their potential.
So I thought let's have a festival, that's really celebrating everything that girls and women have done, but also asking the frank questions about why we still have an unequal world.
Who's involved this year?
There's a massive rage of women speaking, the festival relies on that. So we have girls who are 14 speaking about what it's like being a young woman dealing with sexting and we have 80 years olds talking about what it's like to not be treated as an individual.
Annie Lennox is opening the festival. We've then got Sarah Brown talking about the charities she's set up and Nicola Mendelsohn (the head of Facebook for Africa and the middle East) talking about women in tech.
Caitlin Moran will be talking about comedy as a powerful tool for change and Hugh Grant will be making an appearance - it's not just women!
Christine Lagarde will talk on the final day about economic changes about how the millenium goals will be restructured to reflect women's lives in all areas of policy making.
And many, many, many more.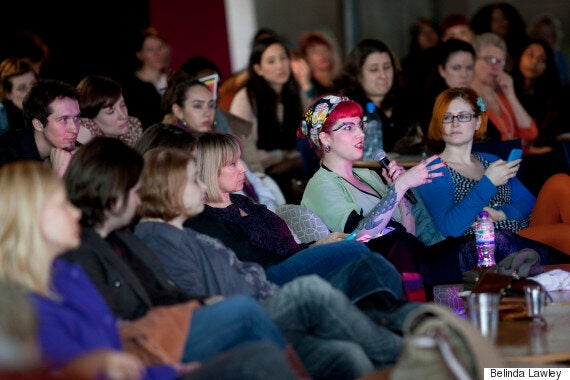 We are expecting 20,000 people to attend this year - in previous years they have been of all ages and all backgrounds. It's not just women who attend, but men too.
I say if you are a woman, or you know a woman, you will enjoy it. It isn't just about politics - it's about the way women's lives are lead.
It's a fun festival and a celebration, with music, poetry, dance classes and self defense classes.
It's a very diverse programme and very international - we talk about the UK, but there are also women talking about what's happening in places such as Syria, Afghanistan and Pakistan.
Malala spoke last year and said in places like Pakistan, the problems facing women may seem obvious. In other places, the problems are more hidden, but they are still there.
So what do you think the biggest challenges facing women in the UK today are?
Having the courage to come together to say that actually, sociality is not equal.
The main struggle that women have I think is dealing with too much pressure on them to hold down domestic responsibilities while at the same time holding down at least one job, if not two.
There is a huge expectation for women to fulfill both their professional and domestic lives to the top of their ability, but there hasn't been enough re-distribution of the ideas of the roles men and women can do.
Women are prone to feel guilty and grateful, so we don't speak up for feminism loudly enough.
If someone were to say "oh a bit of racism is fine" or "oh a bit of homophobia is fine" everyone would be really horrified. But if someone says "sexism, so what", we don't. But the "so what" is huge because if affects everyone. It affects 9-year-old girls and the way they will live their lives forever.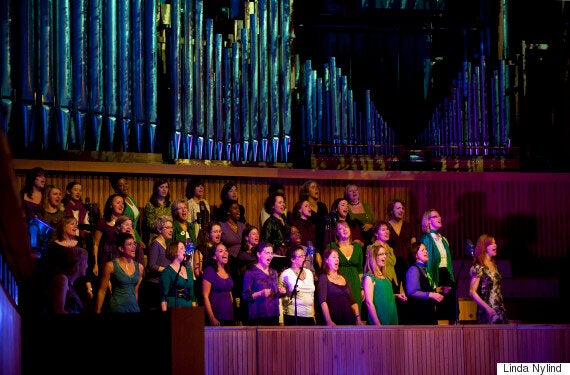 Are any of the issues facing women particularly personal to you?
They're all personal in the sense that I've been married with children and I'm one of four daughters, so I'm very aware of all the things women juggle all the time.
I don't feel as if my life has been hugely compromised because I have children, otherwise I wouldn't have got to the position I've got to today. But I feel as though I've had lots of support from friends, family and other women.
Not everybody has that to draw on, and when you don't, it's really, really hard.
Following the popularity of the United Nation's #HeForShe campaign, we've seen conversation on feminism shifting to include men. What are you thoughts on men being involved in feminism?
I don't think a gender equal world is a better world just for women, I think a gender equal world is a better world full stop.
People who want a better world need to come together to make it happen, so I think it's critical that men are involved in feminism.
Lots of people support gay rights without being gay. Lots will not tolerate racial intolerance, and that's not because they experience it directly.
Men need to decide that they want this fairer world, not just for their daughters and granddaughters and nieces, but for themselves - a more respectful world and a better place for them to live in, too. The consequences of a gender equal world would be felt economically, educationally - the value would be incredible.
What is WoW doing to get men actively involved?
Men are speaking at the event and men can attend and ee have men on the panels.
I also run a festival called Being a Man because I think that men need a space to talk about the shifting expectations around maleness - a changing world is a complicated thing for everyone and we need to support each other.
How has the festival had a positive impact in previous years?
We have a mentoring programme with hundreds of women. So many women have then written to me and said how WoW has made them find their potential, make different decisions and live their lives in different ways.
During the week, we have these things called bites where any woman can tell a 10 minute story about their life.
In the very first year of WoW a young woman called Nimco Ali talked about being a survivor of FGM. People responded so positively to her story and were so moved that it gave her the courage to start up a charity called Daughters of Eve with her friend Leyla Hussien. It has gone on to become one of the international NGOs that people go to take advice from.
Another example is that there were two young women in London who found the WoW website when they had food poisoning. They spent the weekend on the site and afterwards, wrote to us and said they'd learnt more in that weekend about the world than they'd ever learnt before.
They went away and started up a jewellery company giving part of the profits of projects for girls in developing countries. They said they did it because they realised they had more power than they thought they had to make change.
What advice do you have for women trying to find their own voice, or struggling to make their voice heard?
One of the reasons why women often feel they can't speak out, is because they think people will accuse them of self gradualism or they're frightened that people will pigeonhole them as being angry or hostile.
But I think we have to remember that you're not just speaking out for yourself, you're adding you're voice to a wider discussion and therefore speaking out for women who may feel even more frightened or insecure than you do.
If you've ever thought about speaking out, you have a responsibility to find a way to do so. The only way we will make the world different is by talking about it, and the more women who do, the easier it becomes.
The Women of the World Festival will take part bwteen 1 – 8 March 2015. For more information and tickets visit wow.southbankcentre.co.uk.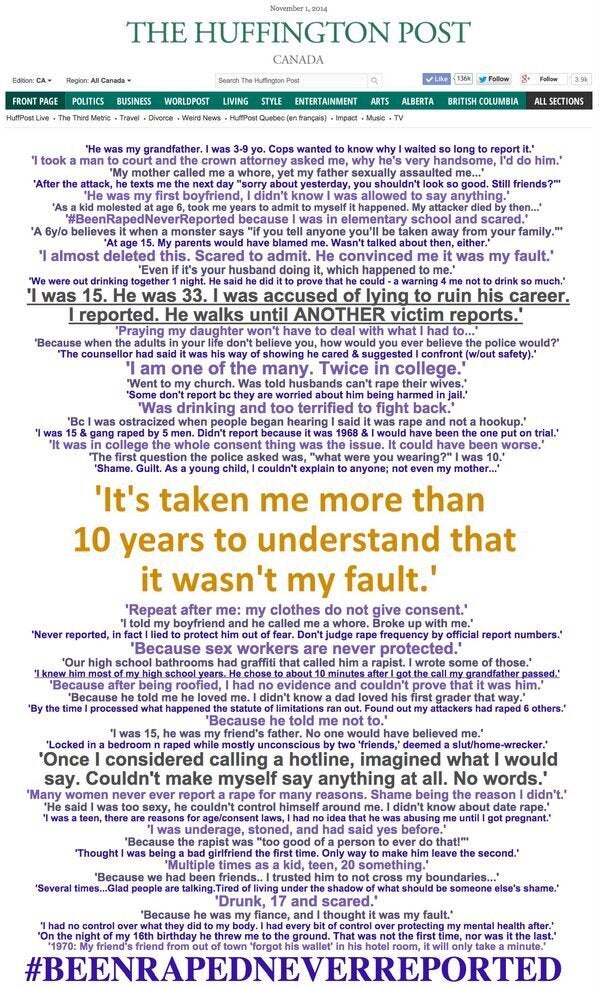 Great Moments For Feminism In 2014