Tim Farron speaks to The Huffington Post about the general election, why the Lib Dems must be willing to walk away from power and why he should be a minister in a second coalition. As he launches his re-election campaign Baroness Williams and he also address speculation about his leadership ambitions.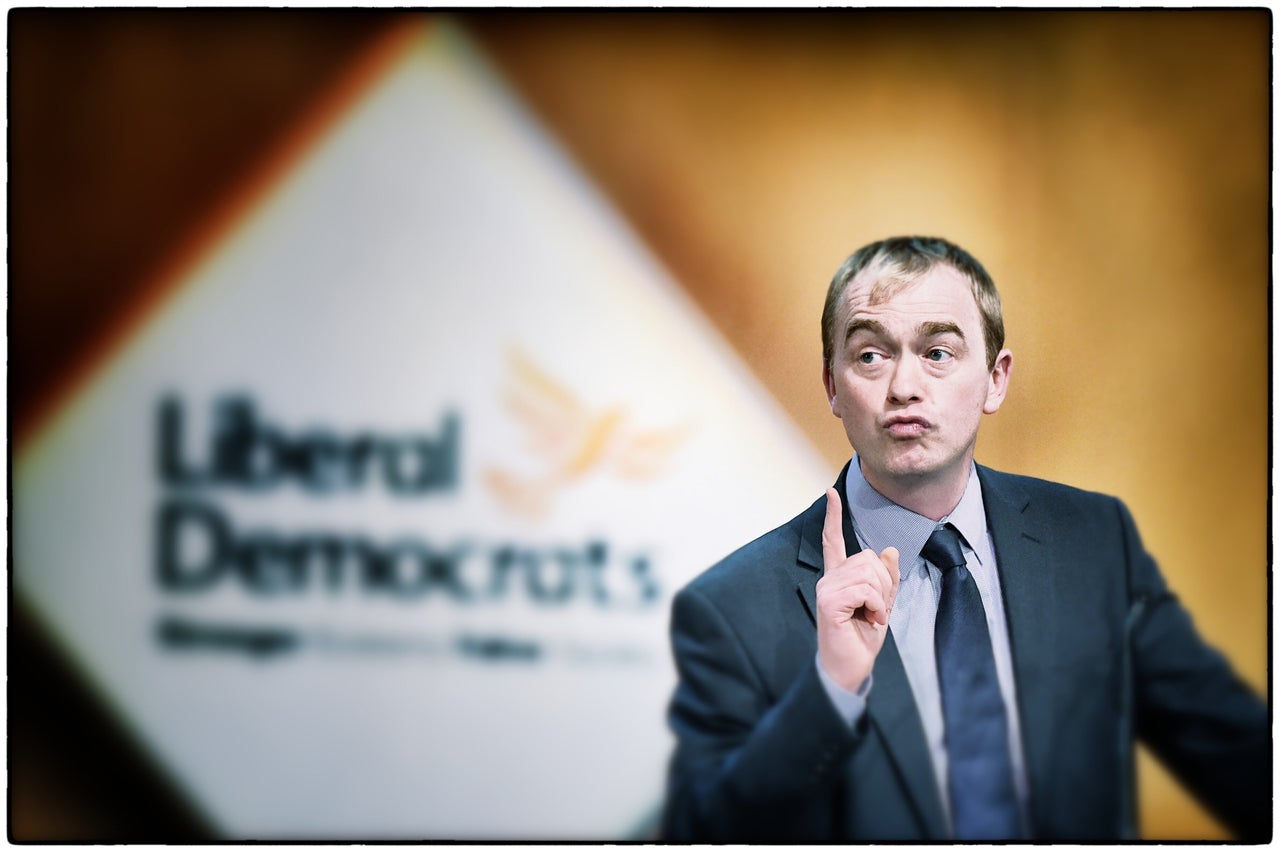 "All you've got to do is pick the easiest, laziest most populist thing you can think of and make some facts up," says Tim Farron.
The Lib Dem MP is cheerfully instructing around 100 supporters in the Lake District on how best to play the role of Nigel Farage - should they ever be required to. The general election is just over two months away and Farron, with an attack on nationalism and a defence of the necessity of a liberal party in British politics, is launching his bid to be re-elected in Westmorland and Lonsdale for the third time.
Kendal's Shakespeare Centre hall is dotted with yellow helium-filled balloons and large orange diamond campaign signs that carry the local version of the well-worn Lib Dem slogan: "Tim Farron, winning here." But unlike for many of his colleagues across the country, it is a pretty safe prediction. "Welcome to Farronistan," one local Lib Dem councillor whispers a reference to Farron's political hold on the constituency. He first won the seat by just 267 votes in 2005. He now sits on a solid 12,264 majority.
Whatever the outcome of the election for the Lib Dems, the popular former party president is set to be a key player in Westminster. Recalling past victories and future electoral battles in his speech, Farron tears up. Speaking to The Huffington Post, he ponders what made him so emotional.
"Sometimes it happens, it's not deliberate," he says. "What moves me more than anything else is what you can do with electoral success, the difference you can make when you win. This is a part of the world where the Liberals have been competitive forever and second for most of it. You can't achieve anything in second place."
"People need to believe they are not just going through the motions. We are not just doing it because we hate the Tories or because we like winning elections or because it's a way of me getting a job. It's about the things you can do with power."
Speaking of power. And jobs. Despite being one of the party's most senior MPs and most recognizable faces, in the five years of coalition with the Conservatives, Farron never served in the government. This kept his hands free from Tory dirt – as the left-wing of his party would see it - but it also denied him a valuable experience.
Would he like to be a minister in a second coalition? "Yes," Farron replies quickly. "And I think I probably shou…" He stops himself. "I don't say this arrogantly, but I should do, in terms of pulling my weight."
"In one sense I would love to do housing," he says when asked which job he would like. "You get what you are given. If Nick Clegg offers me a ministerial position I don't think I am going to be hoighty-toighty and say 'I'm not having that'.
For much of the last five years Farron served as party president, which precluded him from being in the government. "It was a kind of an accident really, that I never ended up being a minister in this parliament," he observes.
"I think I would like to do something in a delivery department. Climate change. Transport. Business. But housing is my real passion. But you know, I would get what I was given and I would be a team player. I would be independent minded, but I would be a team player."
What about team captain in the form of deputy prime minister? "Well that's not to be allocated by anybody is it," he laughs, adding: "And goodness knows whether you'd even have that in the next arrangement."
Farron, the darling of the party grassroots, is widely seen as the Lib Dem leader in waiting. And his eventual ascent, once Clegg calls it quits, has been described as "unstoppable".
Does he want to be leader?
"What a load of nonsense all that really is," he says of the reports. "You have to take that all with a pinch of salt."
"I've had chats with Nick Clegg about this and he is absolutely lovely about it. People write stuff about me. He had it happen to him. I am very grateful to him about how decent he is about it all.
"To my mind, I'm not flowering it up, for the Lib Dems, if not for the whole country, it's the most important election in living memory. If I am dedicating any headspace to what happens after May 7 then I'm a prat. And an arrogant prat. So we are not going to do that."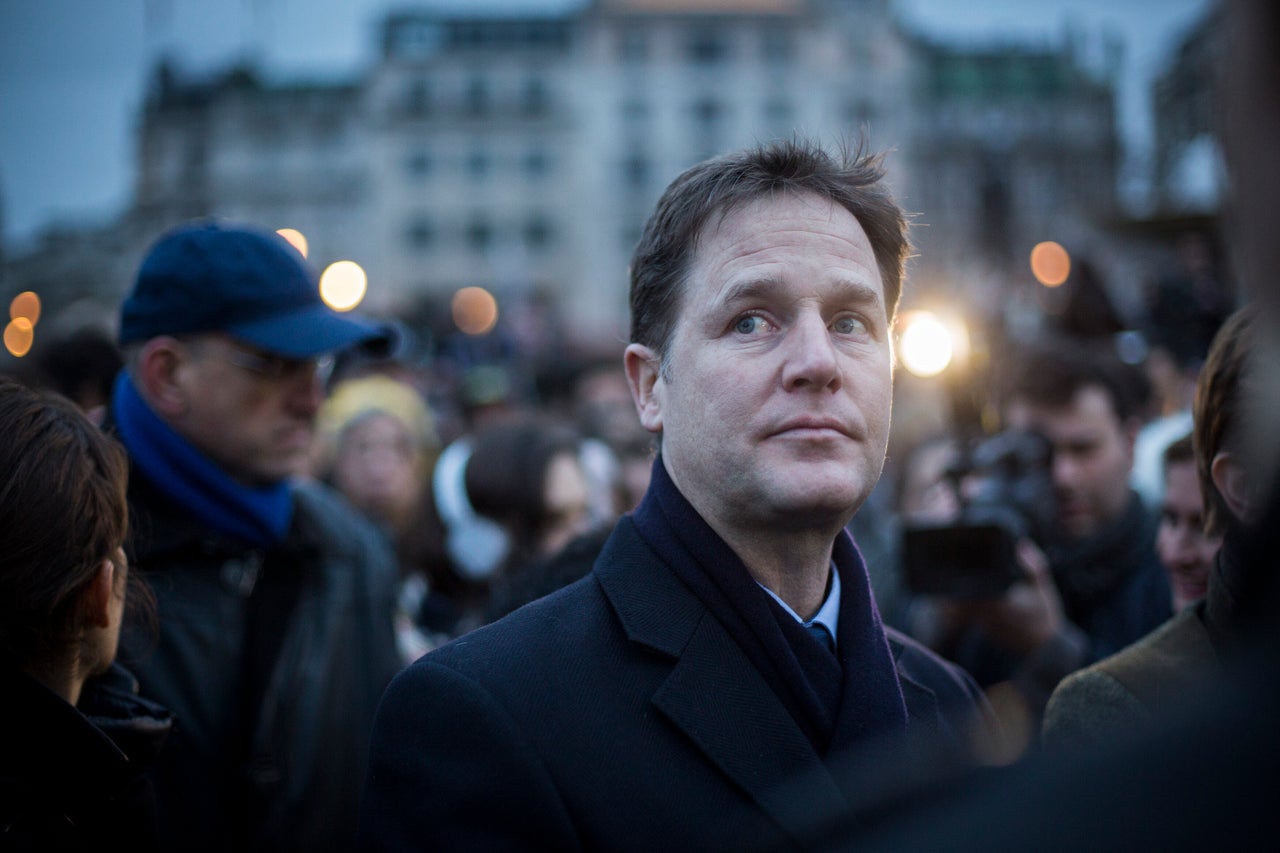 The star guest of Farron's re-election campaign launch is Baroness Shirley Williams. And the Lib Dem grandee is effusive in her praise for her host. "There aren't many MPs whose honesty exudes from them like the sunlight from the Sun," she tells The Huffington Post.
"I have known Tim for a long time now. He can't stop himself being honest. It's built into his DNA. He talks the language of the people, of all of us. He doesn't talk a sort of political language that consists of using terms people either don't understand or are suspicious of."
Westmorland and Lonsdale, Williams observes, is not a rich constituency. Farron, she says, is "truly representative" of the people. "He evidently lives the life other people live."
And whether Farron wants the depth of his pockets broadcast or not, Williams adds: "I don't think he has a great deal of money. I am sure he doesn't. And he doesn't have a wealthy family behind him."
Farron assiduously avoids speculation about his leadership qualities. But what does Williams think? Would he make a good successor to Clegg?
"I think he might," she says. "The problem slightly is, I have the highest opinion of him, but he's not a foreign policy man." It is a slightly awkward observation given Farron, his term as president having come to an end, now speaks for the Lib Dems on foreign policy.
Williams adds: "So the slight problem would be if politics shifts increasingly towards [dealing with] Mr Putin and his really aggressive foreign policy. Then it would be more difficult for Tim to be leader than someone with a foreign policy background."
Who would that be? The party, after all, does not now have a single minister in the Foreign Office or the Ministry of Defence. "I can't put my finger on a particular person," she says, giving the question some thought. "But I think we have got about three or four completely outstanding ministers. We are rather lucky as a small party that we have people like [energy secretary] Ed Davey and [pensions minister] Steve Webb and people with real weight in policy who are at the moment are laboring away in departments and overshadowed by government - so I think we have a lot of potential."
Not all of Clegg's potential successors have been as coy as Farron. Chief secretary to the Treasury Danny Alexander and Davey have not hidden their desire to take a tilt at the top job. Health minister and former Clegg aide Norman Lamb is also seen as a potential leader.
In January Davey said of his party: "If one day it falls to me to lead it, then obviously, I'd like to do that." And asked at the party's conference in Glasgow last year if he would like to lead the party one day, Alexander replied: "yes of course I would."
Reminded of their comments, Farron says: "People get asked that question they have to answer it in their own way. Don't let your thoughts drift beyond… sorry everything is football analogies… but if you're in the FA Cup Final, don't start worrying about next year's first round. Prepare for the Cup Final."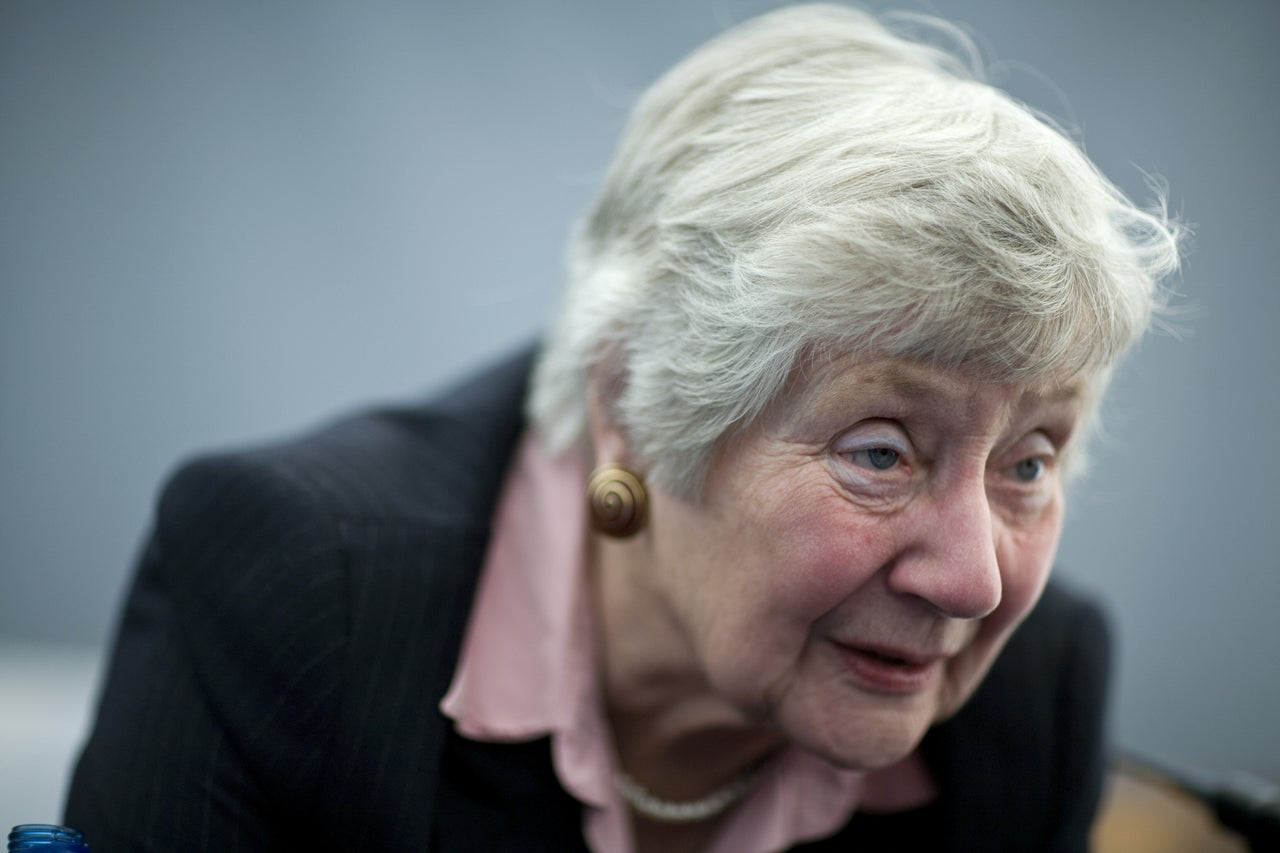 Cup Final day for the Lib Dems is Thursday May 7. And the polls point to the yellow team getting thrashed.
"I know in my head. I've got an idea what is a passable outcome," Farron confides when asked how many MPs he wants the Lib Dems to cling on to. "But I don't want to give you a number."
"Because either it will be an arrogant and un-humble speculation of how well we will do, or else I would be de-facto writing-off colleagues. We know that we are up against it, but we are competitive in more seats than we currently hold.
"At the start the football season, if you are in the Premier League, you have 38 games and you can win them all - although you probably won't."
He adds: "We will have to be very lucky to win them all."
With just over 60 days to go until polling day, it is unclear whether the Tories or Labour will emerge as the largest party. It is even possible that the Conservatives could win the bigger national vote share but emerge with fewer seats.
"The outcome of the election is not for us to call," Farron says. "It's incumbent upon any political party is to accept the result and act like a grown up. That sounds like a given, but Labour didn't last time around and there is every indication that the SNP won't this time around."
Another coalition, Farron says, would be "preferable to the alternatives" for the Lib Dems. "But it isn't the be all and end all."
"The number one base line priority has got to be to ensure Britain has a stable government post May 7 - whether we are part of it or not.
And Farron is clear that the Lib Dems should not appear to desperate for a second term in office. "If you go into coalition negotiations only being prepared to settle for a coalition you will give away far too much and get too little," he says.
"You must not only convince your opposite numbers in any discussion but also be absolutely convinced, in your own heart, that you can walk away."
Farron says the Lib Dem leadership should be prepared to push for and vote for "another arrangement other than coalition" including supply and confidence or "something different entirely".
"It's not that it's been tough for Lib Dems, therefore we will be more wary about going into coalition, it's that there are more options available this time around."
But one option that he dismisses out of hand is the idea of trying to force a quick second election in 2015. "You would be utterly wrong to say to electorate effectively, we don't like your opinion, give us another one. The second election option surely must be written-off. That would be an appalling abdication of responsibility."
In his final rallying cry to his local Lib Dem troops, Farron urges them against complacency. "Don't assume we are going to win just because we won last time around. We threw the kitchen sink at that election in 2005. That is the kind of madness I want from you.
"Winning for the sake of wining? Winning so you can hold office? What's the point in that? Winning is about making a difference. And I need you to win again."
"Little gits," Tim Farron reacts suddenly to the sound of balloons being popped at the back of the hall. "That's my children, not the party activists, by the way," he clarifies with a laugh.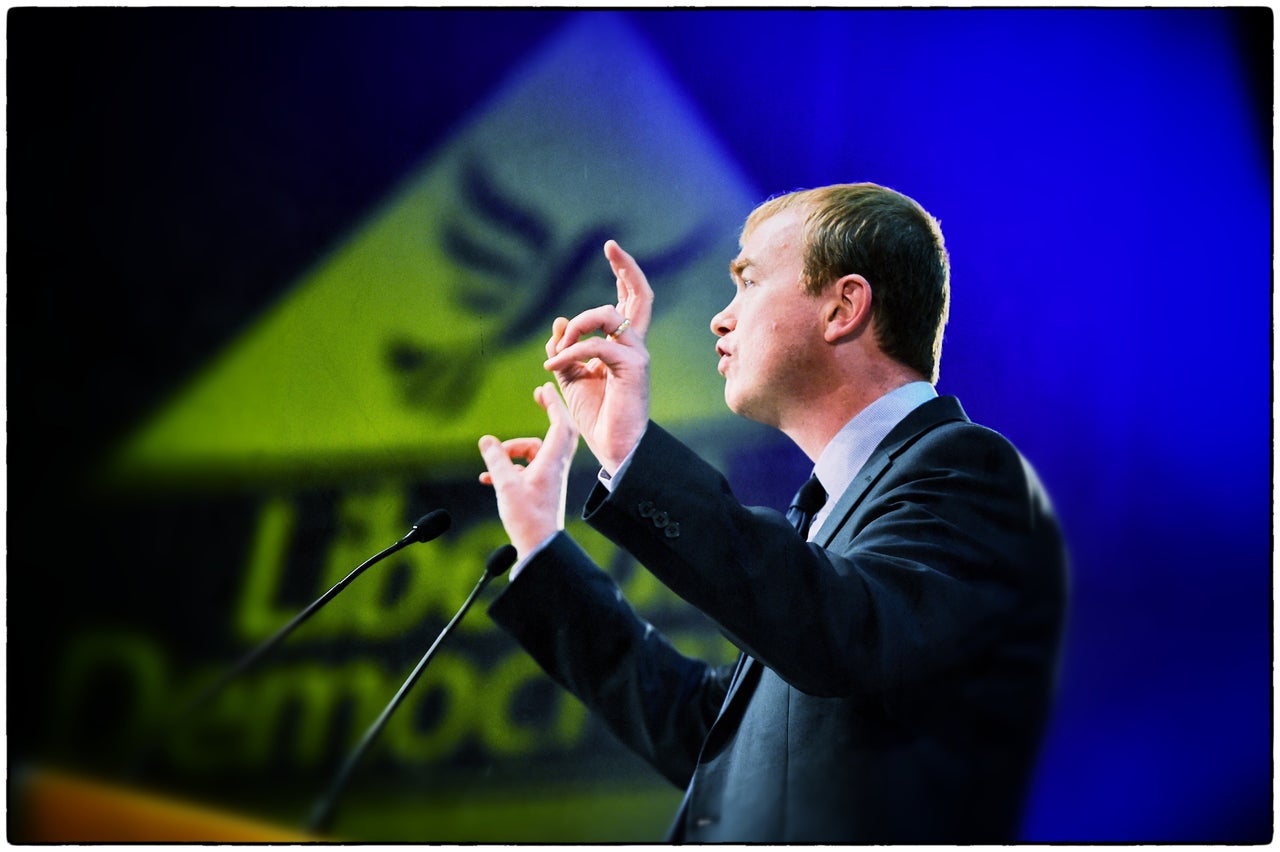 Related