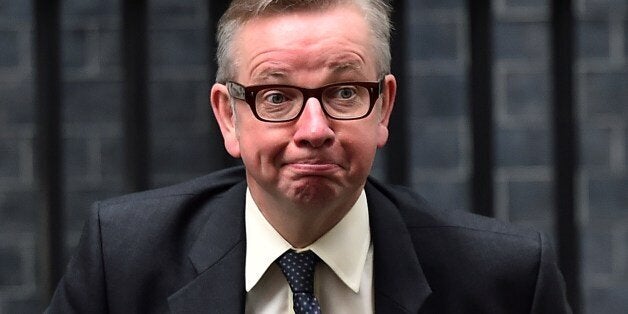 The government's chief whip is a shadowy figure, often held in regard by minion MPs as a terrifying authority never to be crossed.
But Michael Gove, the Conservative politician responsible for whipping and disciplining rebellious parliamentarians, may find it slightly harder than usual to be taken quite so seriously this Red Nose Day.
The bespectacled senior cabinet attendee has said he will don a special pair of glasses, customised by his daughter Beatrice, to help raise money for charity.
The 12-year-old is understood to be planning a set of frames complete with sequins, sparkles and possibly even LED lights for her father. (If she can manage the wiring alright!)
So far the MP for Surrey Heath and former education secretary has had £830 donated to the cause, still some way short of his £10,000 target.
One anonymous donor has contributed £100 to the cause, suggesting that Gove also assume a flashing nose and some earrings too. That would certainly make the viewing of Prime Minister's Questions a far more interesting affair.
Popular in the Community