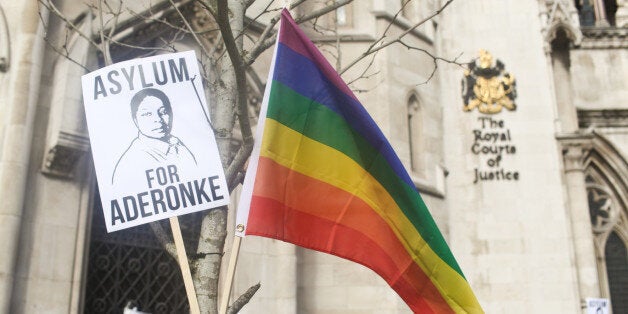 One of the UK's most influential lesbian campaigners has launched a last-ditch legal bid to thwart her deportation.
Aderonke Apata is fighting to overturn two failed asylum claims, after she claims she fled torture and possible death in her home country of Nigeria.
The 47-year-old gay-rights champion says she even married a man to hide a long-term relationships with her then girlfriend.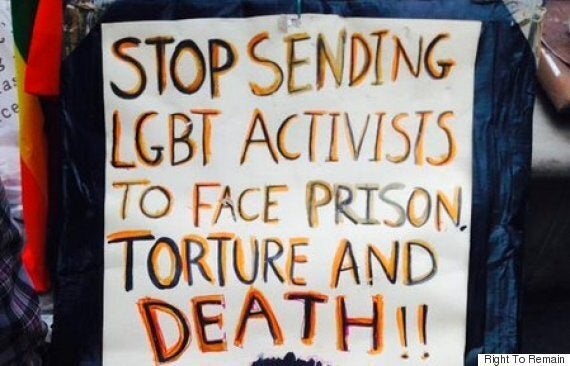 Apata claims that when her husband's family suspected she was gay they took her to a sharia court, where she was sentenced to be stoned to death for adultery, only managing to escape to England because of a pending legal technicality.
She absconded alive - but lost 3 members of her family in the process. Her girlfriend of 20 years was later murdered by vigilantes.
Now the Nigerian national is seeking a judicial review into her twice-failed asylum claims, begging UK authorities to spare sending her back to a country where she claims to face almost certain death.
LGBT and migrant rights supporters from Glasgow, Plymouth, Brighton and Newcastle all staged a demonstration outside the hearing and crammed into the Royal Courts of Justice on Tuesday to back her plea.
The Home Office on Tuesday came under fire for "backward" and "offensive" comments made by its legal representatives to the judge, claiming that, despite Ms Apata submitting a DVD and photographs of her sex life as evidence of her sexuality, she could not have been a lesbian because she has children and had previously been in heterosexual relationships.
The barrister continued, saying: "You can't be a heterosexual one day and a lesbian the next day. Just as you can't change your race."
Ms Apata was also described by prosecutors as having looked "feminine" in Africa, only adopting a "stereotyped lesbian appearance" after the initial decline of asylum in the UK.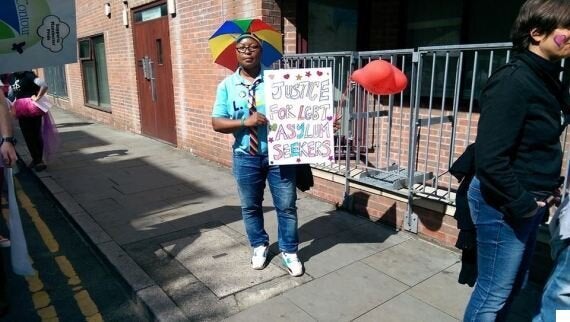 The gay-rights campaigner attended Manchester Pride
Despite just one petition calling for Ms Apata's safety garnering the support of nearly a quarter of a million people, the home secretary dismissed the campaign as a "publicity stunt" in court documents, it was claimed.
Deputy High Court judge John Bowers QC has adjourned proceedings and is expected to deliver a ruling before the end of March.
But after a decade fighting for her to right to seek refuge in the UK, Apata and her wife-to-be, Happiness Agboro, have just weeks left to wait to learn the fate of the case.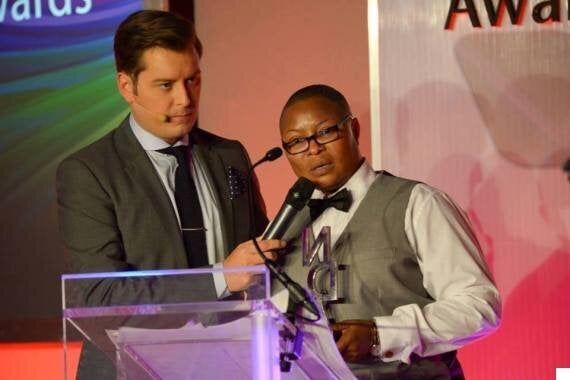 Ms Apata was given the Positive Role Model National Diversity Award in October 2014
Related