Speaking in a BBC documentary, Mukesh Singh has said the 23-year-old victim, who died two weeks after the attack from severe wounds in her abdomen, genitals and intestines, would still be alive if she hadn't fought back.
"When being raped, she shouldn't fight back. She should just be silent and allow the rape," Mukesh said. "Then they'd have dropped her off after 'doing her'."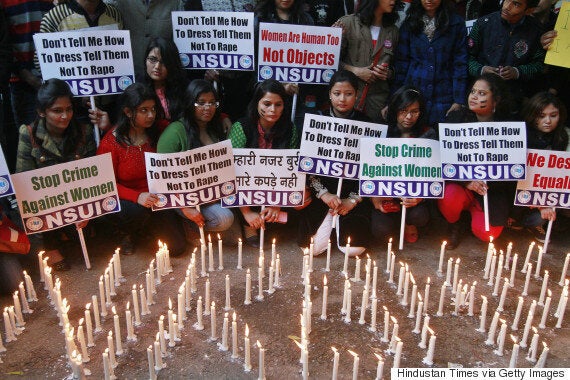 Jyoti Singh's gruesome death prompted years of protest and debate about women's rights in India
The rapist's comments were made in an interview for the upcoming BBC Storyville documentary "India's Daughter", which shares the story of the vicious attack and the unprecedented public response which followed.
Mukesh has claimed his innocence throughout the trial, saying he drove the bus and was behind the wheel the entire time, not taking part in the rape. The court was told the assailants took turns driving as the six men raped the victim.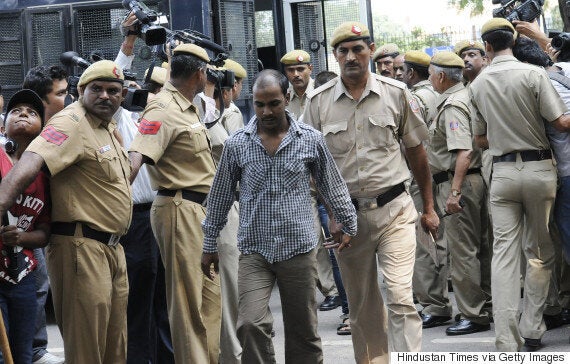 Mukesh Singh is brought to Delhi High Court under high security for hearing on 24 September 2013
Mukesh used an interview in "India's Daughter" to blame Jyoti Singh for the actions of the men who raped her, saying women are more responsible for rape than men. "You can't clap with one hand – it takes two hands," Mukesh told filmmaker Leslee Udwin.
"A decent girl won't roam around at 9 o'clock at night. A girl is far more responsible for rape than a boy. Boy and girl are not equal.
"Housework and housekeeping is for girls, not roaming in discos and bars at night doing wrong things, wearing wrong clothes. About 20% of girls are good."
He also claims his execution will lead to a more dangerous atmosphere for women in India.
"The death penalty will make things even more dangerous for girls," he said. "Now when they rape, they won't leave the girl like we did. They will kill her.
"Before, they would rape and say, 'Leave her, she won't tell anyone.' Now when they rape, especially the criminal types, they will just kill the girl."
The five men fatally injured Jyoti Singh with an iron rod when she attempted to fight them off.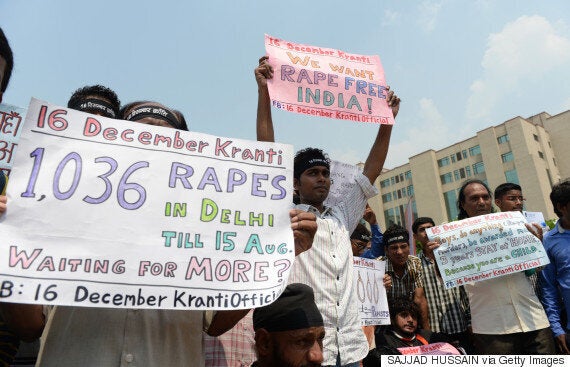 Protesters outside the Delhi court where the trial was held in 2013
Jyoti became known across India as "Nirbhaya" - fearless - and her violent rape sent shockwaves throughout the country.
Countless protests erupted across India, with women calling for the men to be hanged and a general crackdown on rape. The Indian Home Minister announced a review of rape laws on 23 December 2012.
"But at the same time, she posed a question. What is the meaning of 'a woman'? How is she looked upon by society today? And I wish that whatever darkness there is in this world should be dispelled by this light."
Protests against the abhorrent social conditions in India continue, as a dramatic cultural shift is still needed and hordes of brutal rape cases continue to occur. Women's rights are entrenched in India's constitution, but rarely honoured or practiced due to "traditional" societal norms and many rapists go unpunished for their actions.
A recent survey by the Hindustan Times found that 91% of women believe the capital is still just as dangerous as it was in 2012 and 97% had faced some kind of sexual harassment in their lifetime.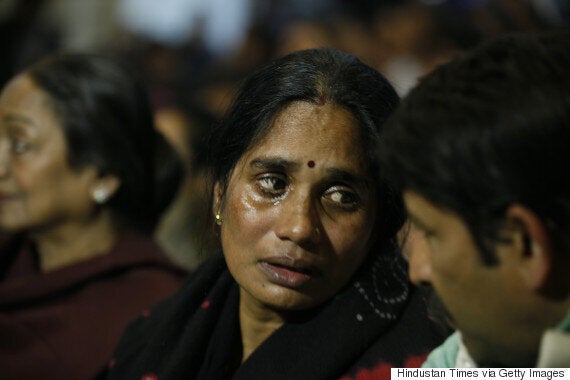 Jyoti Singh's mother Asha Devi at a vigil to mark the two-year anniversary of the attack
The documentary will also feature interviews with Jyoti Singh's family and friends, airing on BBC Four on 8 March to coincide with International Women's Day.
"But what actually inspired me to commit to the harrowing and difficult journey of making this film was the optimism occasioned by the reports that followed the rape. Courageous and impassioned ordinary men and women of India braved the December freeze to protest in unprecedented numbers, withstanding an onslaught of teargas shells, lathi charges [baton charges] and water canons, to make their cry of 'enough is enough' heard."
"In this regard, India led the world by example. In my lifetime, I can't recall any other country standing up with such commitment and determination for women's rights."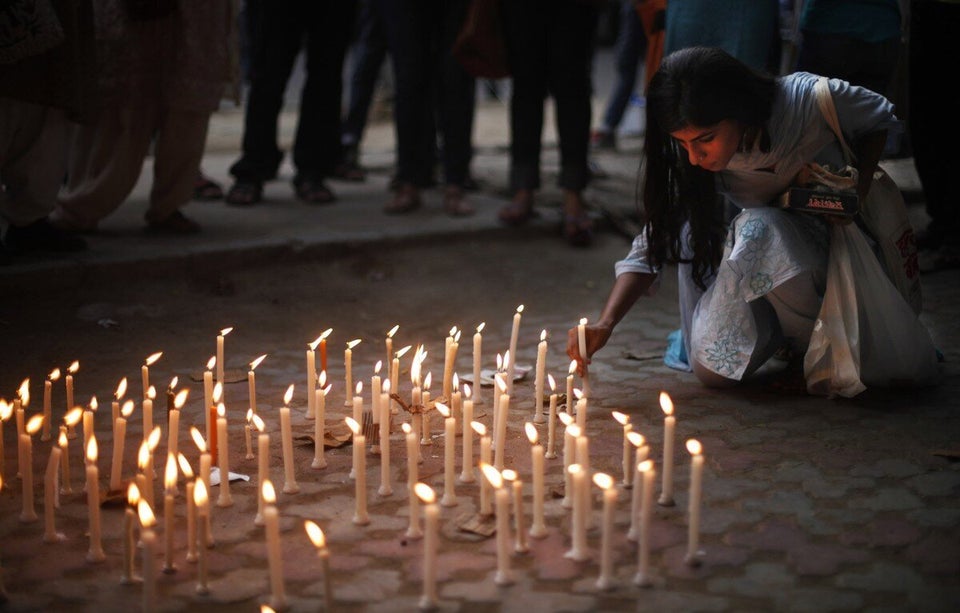 India Rape Protests
Popular in the Community