Fashion designer Giorgio Armani has suggested that Madonna's embarrassing incident at the Brit Awards last Wednesday night may have been her own fault.
SEE MORE:
Unless you've been living (for love) under a rock for the past week, the chances are by now you'll have seen the embarrassing moment Madonna was pulled to the floor by a dancer during a live performance at the Brits, causing the Internet to practically explode.
Shortly after the incident, Madonna assured her fans she was OK on her Instagram page, telling them that her "beautiful cape" had simply been "tied too tight", adding: "Armani hooked me up… but nothing can stop me and love really lifted me up."
However, despite gaining new admiration for getting up and completing her performance of new single 'Living For Love', Giorgio Armani has now claimed that Madonna may well have been responsible for her the embarrassing moment.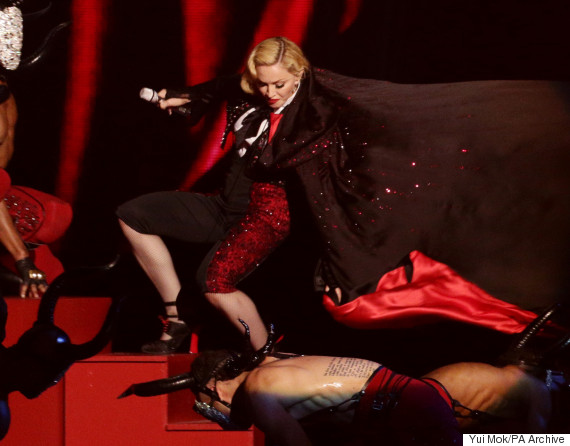 Madonna at the Brit Awards
Branding Madonna "difficult", the Associated Press have quoted him as saying: "This cape had a hook and she wanted a tie, and she wasn't able to open it with her hands. That's all there is to it.
"Madonna, as we all know, is very difficult."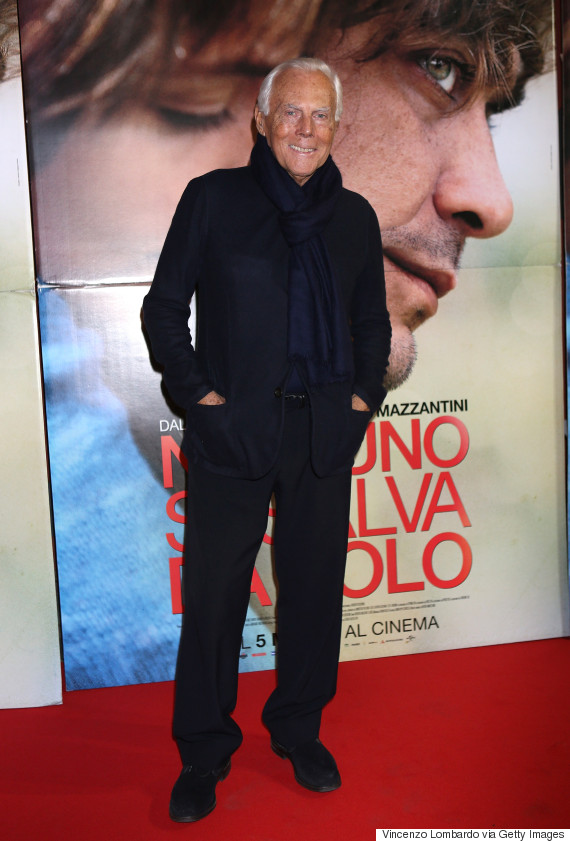 Giorgio Armani
The Queen of Pop admitted to Jonathan Ross the day after her fall that she had suffered "whiplash" in the incident, claiming: "I got to the top of the stairs and I pulled the silky string and it wouldn't come undone.
"My two lovely Japanese dancers, they basically strangled me off the stage. I had two choices, I could either be strangled or fall, and I chose to fall."
LIKE US ON FACEBOOK | FOLLOW US ON TWITTER