Mary Berry has revealed that she dreads the thought of stepping down from her judging role on 'Great British Bake Off'.
SEE MORE:
Paul Hollywood: 'The Police Asked If I Wanted Mary Berry Arrested'
Mary Berry: 'Danny Dyer? He Was Just A Drunk Chap. I Feel Sorry For Him'
Later this month, Mary will reach her landmark 80th birthday, but has insisted that just because she's about to become an octogenarian, doesn't mean she is thinking about slowing down with her work.
Speaking in the new issue of Hello! magazine, Mary insists: "I'm not really thinking about turning 80 - nothing is different.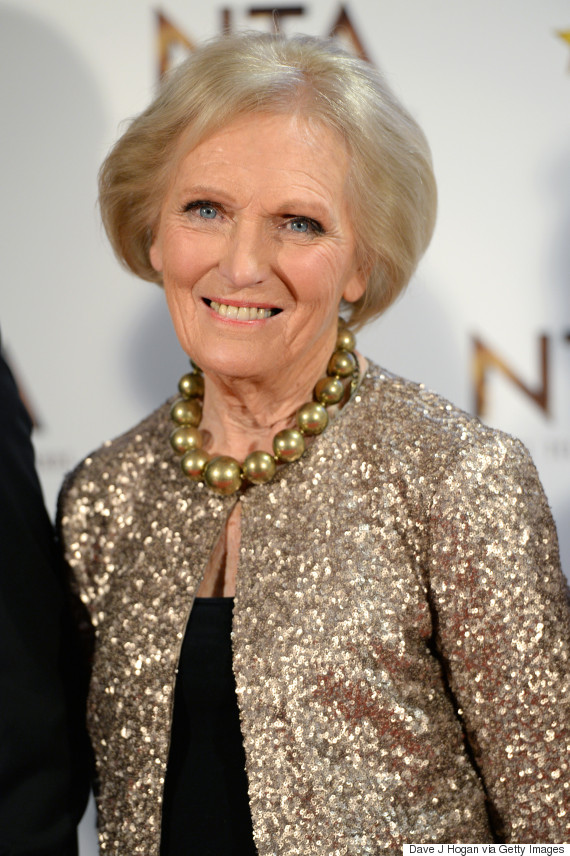 Mary Berry
"I can't bear the thought of retirement and I haven't prepared myself for it. I don't play bridge and I don't play golf. Besides, why should I retire when I love every moment?"
Earlier this year, Mary admitted to The Guardian that she had no desire to live to be 100 years old, insisting: "I think 90 is a great time. You've had a good innings.
"I don't think very old age, if you haven't got your marbles, can be very nice… I would love my children to be able to give me a pill, although of course I do understand that could be abused."
Mary has judged the Bafta-winning 'Great British Bake Off' with her fellow baker Paul Hollywood since the show's creation in 2010, and is currently appearing in a weekly celebrity special, in aid of Comic Relief.
The most recent series of 'Bake Off' was undoubtedly one of the most dramatic in the show's history, particularly thanks to what became known as 'Bin Gate', when a frustrated contestant threw his Baked Alaska in the bin moments before it was due to be judged, after being prematurely taken out of the freezer by one of his competitors.
LIKE US ON FACEBOOK | FOLLOW US ON TWITTER