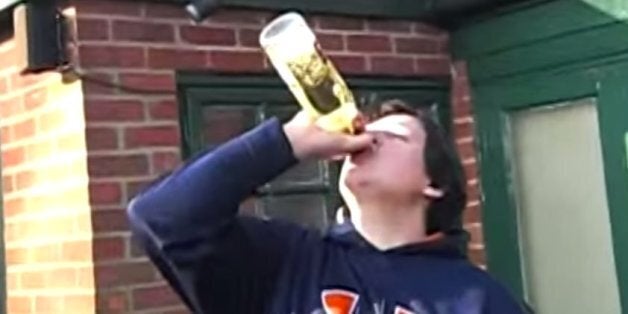 Edinburgh University students are up in arms after their student union banned strawpedoing as part of its "duty" to prevent irresponsible drinking.
More than 400 students have signed a change.org petition to un-ban the strawpedo saying the union is "revelling in their role as heartless killjoys..because they have nothing better to do".
Students reportedly tried to storm The Big Cheese, a club night run by the union, in protest at the prejudice against using straws to drink alcopops. One witness told The Scotsman: "It was crazy.. There were people screaming and it was so out of control."
Concerned members of the public have highlighted the possible impact on future generations.
While others have questioned whether the ban is in violation of the European Convention of Human Rights.
New word of the day: strawpedo. Edinburgh uni is trying to ban them. One student calls this a human rights violation. http://t.co/Uk6h8AFA12

— Stuart Malcolm (@Marukomu1) March 4, 2015
There has been a show of solidarity for the strawpedo cause on Twitter.
Tasha Boardman, the union's vice president for services said: "We have a responsibility to operate in a socially responsible manner in accordance with licensing law.
"We had been seeing an increase in strawpedoing which is not deemed as responsible consumption under licensing legislation, which we have a duty to uphold.
"We removed the straws so we could communicate to customers when requesting a straw that strawpedoing is not a practice we allow and if caught they may be removed."
Some are slightly confused as to the origination of the word "strawpedo".
Others are even willing to sacrifice their lives for the cause.