'Unbreakable Kimmy Schmidt' is the latest Netflix-only series that you're about to become obsessed with, thanks to smart, cackle-inducing writing courtesy of '30 Rock' scribes Tina Fey and Robert Carlock and a big-hearted, fish-out-of-water titular character, played by Ellie Kemper.
The show centres around the naïve Kimmy (Ellie), who is forced to contend with the real world after being released from a doomsday cult's bunker after 15 years underground, believing the world above has been destroyed.
Kimmy eventually decides to settle in New York and ends up sharing a basement apartment in Brooklyn with a flamboyant roommate - the aspiring (i.e. failing) musical-theatre actor Titus.
Cue adventures and scrapes aplenty as the pair (and a hilarious supporting cast) make their way in an ever-confusing world.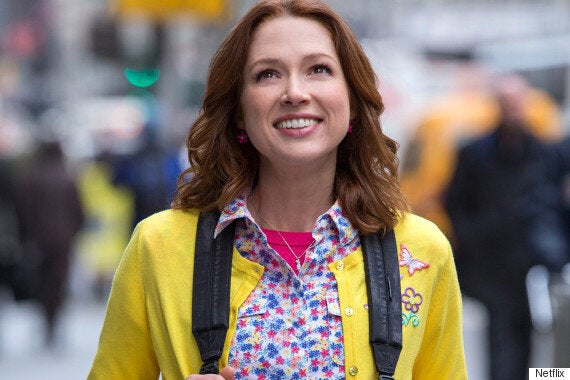 Ellie Kemper stars as Kimmy in 'The Unbreakable Kimmy Schmidt'
(Most) critics are already falling over themselves to heap praise on the brand new comedy. Here's what they had to say about Kimmy's debut…
"It's [Kimmy's] sunny indomitability, along with the show's surprising thoughtfulness and sly, gimlet-eyed wit, that makes Unbreakable Kimmy Schmidt so weird, wild and winsome." (LA Weekly)
"Silly and senseless as it all may be, there's something so fun about Fey and Carlock's version of the world, full of jaunty horn music and airy wit as it is. And it's a very nice time, watching Kimmy explore it." (Vanity Fair)
"Unbreakable Kimmy Schmidt is must-stream comedy." (Time)
"The first half of the season gets off to an unwieldy start typical of a new comedy, but it certainly improves the more you watch." (The Atlantic)
"[Ellie] Kemper is hilarious, advancing perkiness to a comically psychotic level without having Kimmy ever lose her fundamental appeal. We like and root for the character and soon find ourselves believing that the world will be a better place as long as Kimmy Schmidt remains unbreakable." (San Francisco Chronicle)
"What makes 'Unbreakable Kimmy Schmidt' one of the more exciting comedies of 2015 so far has nothing to do with '30 Rock'...What makes the series remarkable is the fact it's not just a show about oddballs and misfits, but is a misfit itself: A very funny sitcom about loss and trauma." (IndieWire)
Find out what all the fuss is about when 'Unbreakable Kimmy Schmidt' arrives on Netflix from 6 March 2015 and get to know its star, Ellie Kemper below...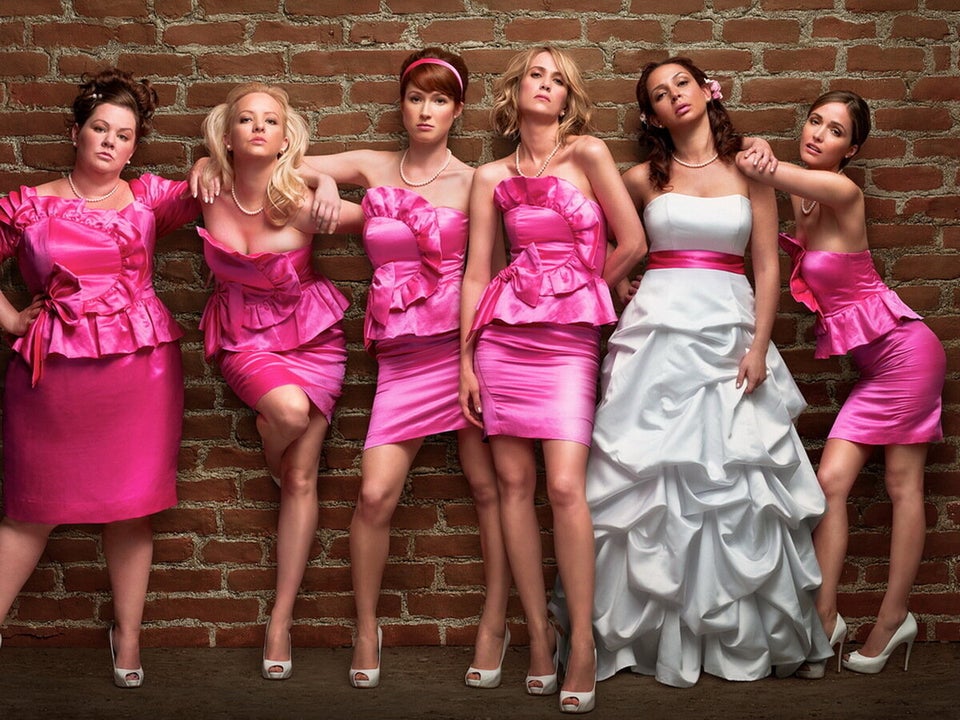 Ellie Kemper: 9 Facts In 90 Seconds
Popular in the Community