Women start fewer petitions on Change.org than men, but are much more successful at achieving their goal, the president of the petition website told The Huffington Post UK.
Jennifer Dulski, the president and COO of Change.org, said that while men have stared just over half (53%) of the petitions on the platform, campaigns started by women win more often.
"Women get one-and-a-half times more signatures on their petition than men do," she said.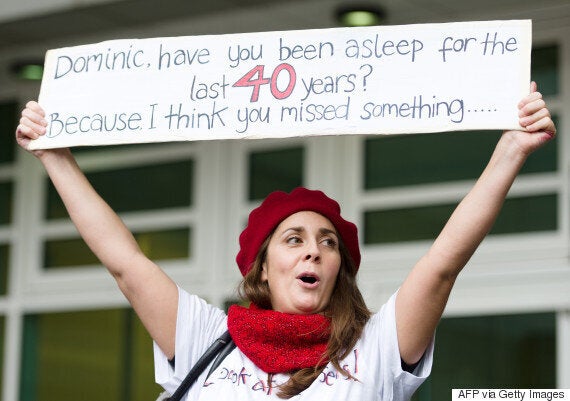 The No More Page 3 campaign petitioned Sun editors to remove topless models from the newspaper
Dulski, 43, said: "We believe that the reason is threefold: first, they are really good at telling their personal stories and the campaigns we see as most successful on the site are the ones where people really explain why the issue matters to them and sometimes are willing to be vulnerable about the way they describe that.
"They also share with their networks in a more effective way and then we also believe that they have a certain amount of persistence where they aren't as willing to let the campaigns close, they sort of keep fighting," Dulski added.
Change.org now has 90 million users around the world and 70% of all its signatures come from women.
It is now seeing nearly one 'victory' every hour – when a petition is closed because it has achieved its aim – tripling the rate from 2014.
Campaigns that get a backing of more than 1,000 people are also mostly started by women.
"I think you've also seen [persistence] here in the UK around the No More Page 3 campaign. It's an example of how you take an issue of something that many people think could never have been changed, and her campaign has been quite successful," Dulski said.
"There's a debate around whether it's already won, or its in progress and it may win, but the momentum around that she has created about that cause is impressive."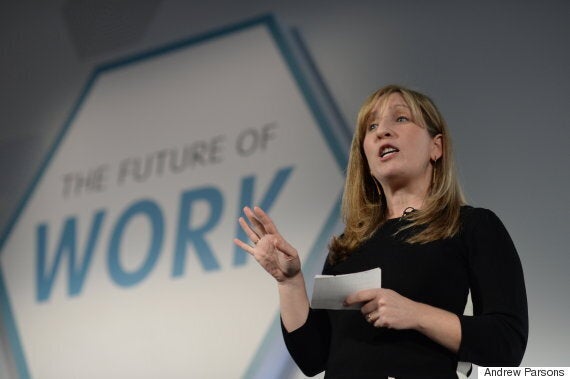 Dulski says women are "really good at telling their personal stories"
She added that women's rights issues were a growing topic for petitions: "One of the trends we started seeing last year that I think we'll see continuing to see expanding into 2015 is around women's empowerment, particularly in the UK.
"You saw a lot of campaigns last year like women on banknotes, like the FGM campaigning which really started in the UK and then moved into the US and is now moving into Africa, which is exciting. We're starting to see more of that around the world as well as campaigns coming from young women."
Two 13-year-old girls in Canada started a petition to ask for their sex education curriculum to be rewritten to include the concept of consent. "They actually won this campaign in a very short space of time. They met with the premier of Ontario who has supported them and tweeted about it," says Dulski. "She agreed to change the curriculum and has put them on a task force about it."
When a driver for the taxi app Uber raped a woman in India, Uber responded to the Change.org petition, not only agreeing to introduce stricter background checks - the petition's demand - but also laying out a five-point safety plan.
Dulski helped to raise $25 million of funding for Change.org last year, after it was founded eight years ago in 2007. It makes its other income through advertising.
Dulski said that people's expectations of petitions have evolved recently: "Petitions originally were megaphones, a way to get lots of people together speaking about what they cared about, but there wasn't a way for the person being petitioned to engage in dialogue."
Change.org introduced a "verified decision maker" scheme, which allows business leaders and politicians can respond directly to everyone who has signed a petition.
Nick Clegg recently used it to reply to the petition to grant posthumous pardons to more than 40,000 men convicted for their sexuality in the last century, after WWII codebreaker Alan Turing's conviction was overturned. It's also supported by Stephen Fry, Benedict Cumberbatch and Keira Knightley.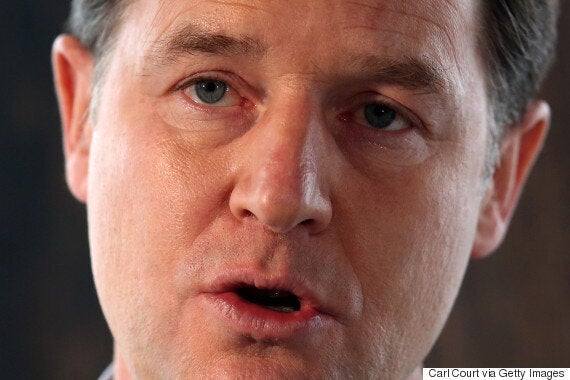 Nick Clegg responded to a petition around Alan Turing
Change.org doesn't reveal what percentage of petitions are successful – though Dulski confirms it's less than half. This isn't surprising: "Sometimes people petition for silly things, like there's a guy who is petitioning that he wants to become a walrus," she smiles.
"I see them as an important component of thinking about how to understand your elected officials and their behavior. One of the things that you can look at now with the decision makers tool is you can see each elected official and how many petitions they have responded to, and what their responses have been."
MPs Matthew Hancock is also a 'verified decision maker' along with 29 other conservative MPs. Lib Dems including Ed Davey, Vince Cable and Danny Alexander are also signed up. Stella Creasy is one of "only a couple" of Labour MPs who are part of the scheme according to Change.org.
Related