Liam Scholes, 11, arrived at Sale High School in Trafford, Greater Manchester dressed as the erotic romance novel's male protagonist Christian Grey - wearing a suit and carrying cable ties and an eye mask.
The boy's mother, Nicola Scholes, 36, said she was called by teachers who said his costume was not suitable and he would not be able to participate in events for the annual celebration of reading.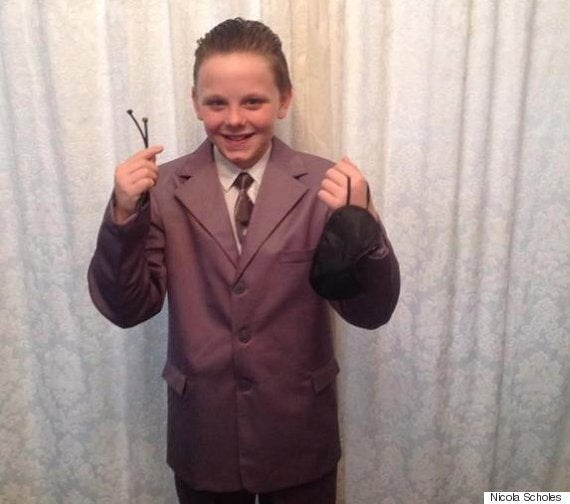 Liam Scholes arrived at school on World Book Day dressed as Christian Grey and equipped with cable ties and an eye mask
The school marked World Book Day by asking pupils to dress as famous literary characters.
But Ms Scholes is unrepentant about her choice of outfit for her son, telling ITV1's Good Morning Britain: "I don't regret allowing him to go as that character.
"He's a character that has been put out there on the television and all aspects of media.
"Every child at the age of 11 knows who he was. He walked into school yesterday and every child knew who he was.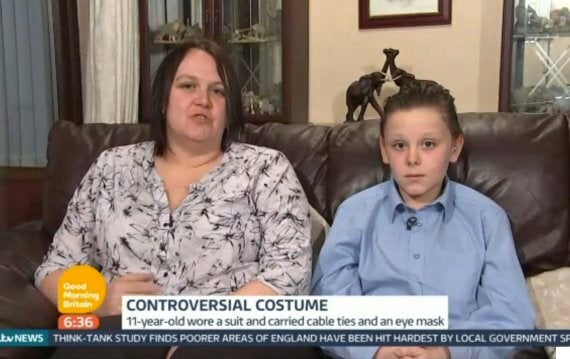 His mother Nichola says she has no regrets about her choice of outfit
"I don't think he's gone as something that has not been accessible to children of his age before."
Liam said: "He's the character that has been talked about the most in the past few years and he's just been everywhere you go."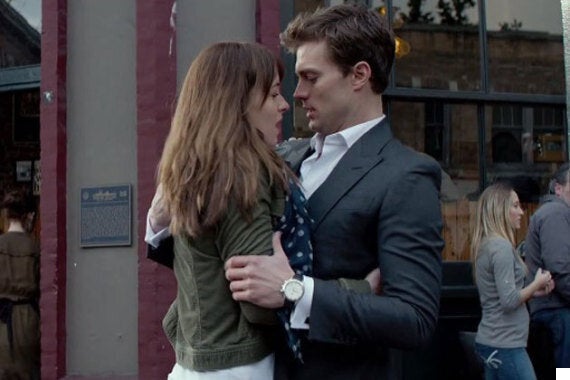 Jamie Dornan plays Christian Grey, a bondage-obsessed billionaire
He added: "I think it's the content of the book that might (make) people think that it's inappropriate. But I went into school as Christian Grey just for a laugh, not anything else."
A film based on the book by EL James - which has sold over 100 million copies worldwide - hit screens last month.
Campaigners claim the story of billionaire Christian Grey's passionate relationship with student Anastasia Steele promotes domestic abuse.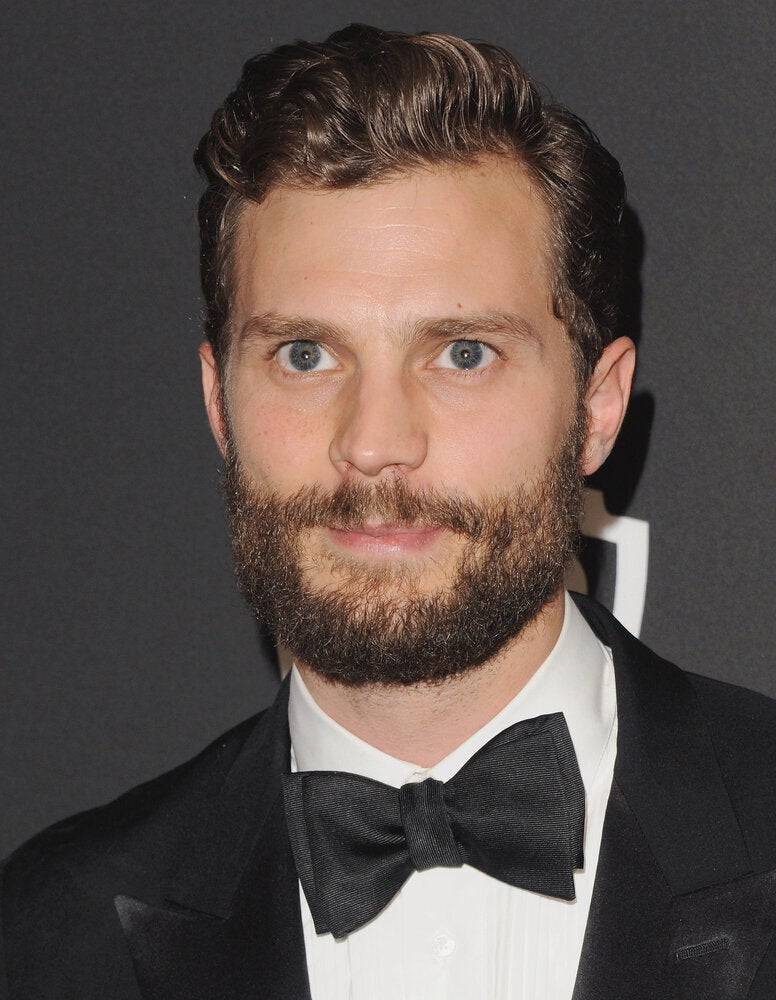 'Fifty Shades Of Grey': Where Do You Know The Cast From?