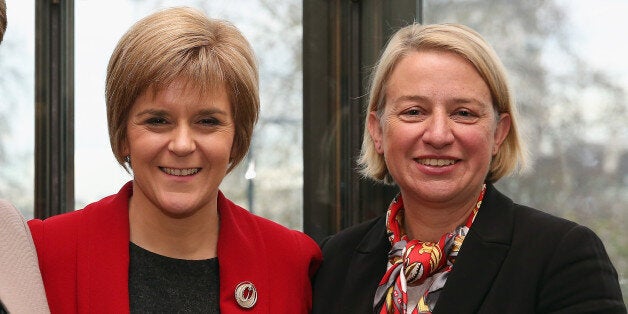 The Greens are hoping to build a so-called 'progressive alliance' with the SNP, it will be announced today.
At a spring conference in Liverpool on Friday, the party's only MP, Caroline Lucas, is expected to say that she hopes both parties can "forge a new grouping in Parliament".
The Greens are already in a formal union with the SNP and Plaid Cymru in the European Parliament, but have previously ruled out any formal coalition in the event of a hung parliament after the general election.
At a keynote speech, expected to attract more than 1,300 activists in Liverpool, the Brighton MP will set out how her vision for a Green-SNP informal alliance in the May aftermath:
"With the rise of the SNP, and with our own Green surge, we have the chance to forge a new grouping in Parliament. A progressive alliance.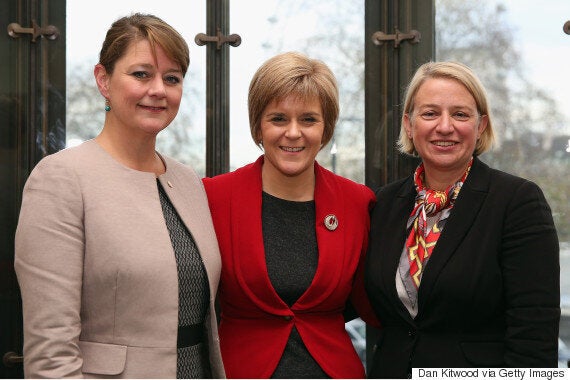 Leaders of Plaid Cymru, SNP and the Green Party (l-r)
"Of course, in Scotland and in Wales we'll be fighting hard for our distinctive values and policies. Just as we do against those individual Labour and even Lib Dem candidates with whom we have something in common.
"That's the nature of British politics under the first past the post system."
Plaid Cymru have also backed a joint alliance with the SNP and Greens.
Leader Leanne Wood told the BBC's Daily Politics show that there was ample "common ground" between the three parties, on issues of devolution, wanting to end the £100m replacement of Trident,and anti-austerity measures.
The Green's Natalie Bennett will tell activists the party will create a political system "that puts the public first".
She will say that a "strong Green group of MPs at Westminster" can offer a "message of hope and real change".
Ms Bennett, who will use her speech to focus on the economy, climate change and the NHS, will hope the event will help to draw a line under an embarrassing interview last month in which she appeared unable to answer questions about key policies.
After a grilling on LBC, which saw her repeatedly lapse into silence, have coughing fits and complain of a "huge cold", the leader admitted she suffered an "excruciating mind blank" and apologised to party members for her performance.
Nearly half of the activists expected to attend the conference are new members who have joined in the last year and around 30% are under 30 years old.
The party has been recording similar levels of support to the Liberal Democrats in polls, and has seen its membership surge to more than 55,000.
The SNP have not yet commented on the expected announcement.