Harrison Ford's 'Star Wars' co-stars have led the well wishes on Twitter, after he was injured in a plane crash.
SEE MORE:
On Thursday afternoon, Harrison - who also starred in 'Cowboys and Aliens' and the 'Indiana Jones' franchise - was rushed to hospital after a plane he was piloting crash-landed on a golf course in Los Angeles.
Mark Hamill was one of the many stars to send him a "get well soon" message, after his condition was said to be "stable".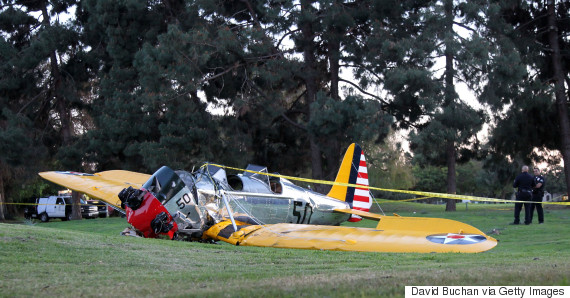 Harrison's plane after the crash
The Luke Skywalker actor - who starred opposite Harrison in the first three 'Star Wars' films, as well as the upcoming 'The Force Awakens' - wrote: "May all his future flights be green-screen."
Glad to hear Harrison is doing well. Get well soon. May all his future flights be green-screen!

— Mark Hamill (@HamillHimself) March 6, 2015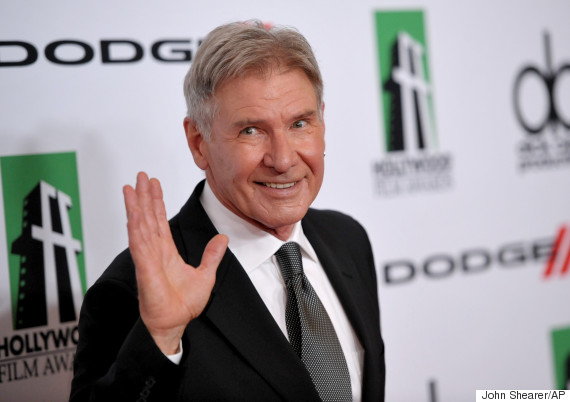 Harrison Ford
Peter Mayhew, who plays Chewbacca, has also sent him a goodwill message, suggesting that Harrison's increasing condition makes him even stronger than his 'Star Wars' character.
From Critical > Severe > Moderate > Fair in the span of an hour. Is #HarrisonFord Han Solo or Wolverine? #NeverTellMeTheOdds

— Peter Mayhew (@TheWookieeRoars) March 6, 2015
Harrison's fellow sci-fi actor William Shatner also had a message for him on Twitter.
Thoughts going out to Harrison Ford for a speedy recovery.

— William Shatner (@WilliamShatner) March 5, 2015
A witness at the site of the crash said: "He was talking a little and there was a huge gash on his head."
His publicist later released a statement, which read: "Harrison was flying a World War II vintage plane today which had engine trouble upon take off.
"He had no other choice but to make an emergency landing, which he did safely.
"He was banged up and is in hospital receiving medical care. The injuries sustained are not life threatening, and he is expected to make a full recovery."
The 72-year-old actor, who is married to 'Ally McBeal' star Calista Flockhart, has spent much of the past year recovering from a broken leg, incurred when he had an accident on the 'Star Wars' set in Pinewood, Berkshire, UK.
A door of the iconic Millennium Falcon was said to have fallen on him, and filming had to be rescheduled while he recovered.
LIKE US ON FACEBOOK | FOLLOW US ON TWITTER