Dermot Turing, himself a trustee of Bletchley Park where Turing's team conducted their codebreaking work so crucial to Allied victory in World War II, tells HuffPost UK he hopes Benedict won't mind his backhanded compliment about his role in 'The Imitation Game'…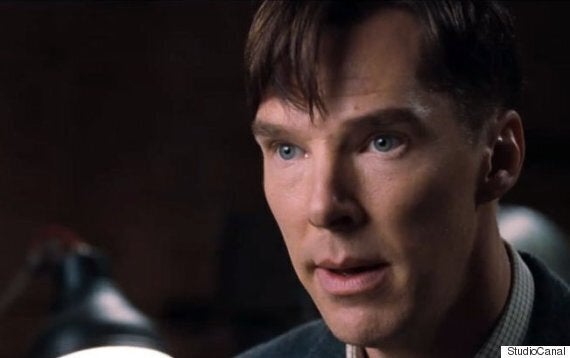 Benedict Cumberbatch on impressive form as Alan Turing in 'The Imitation Game'
"He's obviously very good at playing geeky types," says Dermot, "but, in this particular character, he's excelled himself.
"There's been lots of stardust and glitz and fun for the younger members of the family with the Oscars and everything," he ponders. "I hope they don't miss it when it dies down."
Dermot never met his gifted uncle, A Fellow of the Royal Society who committed suicide in 1954 after submitting to chemical castration after being outed as gay when it was still illegal in Britain. In fact, much of Alan Turing's work remained under lock and key until the late 1970s, when the government started releasing information.
"We didn't know a great deal at all," he remembers. "It was drip feeding, pretty much the same time as everyone else.
"Gordon Brown's government apologised to him in 2010, but it wasn't until David Cameron's government gave him a royal pardon two years ago that the story fully came out of everything he'd achieved. Before then he was just an elite boffin, really," he chuckles.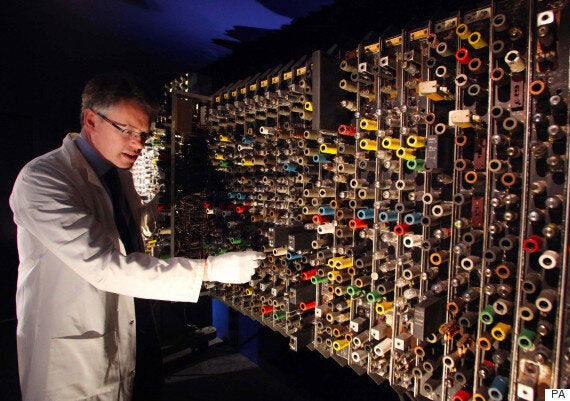 Dermot Turing inspects the Pilot ACE computer - formerly the fastest computer in the world in the 1950s and fundamentally designed by Alan Turing - at a preview of the Codebreaker: Alan Turing's Life and Legacy exhibition at Science Museum in 2012
Although Dermot and the rest of the family are thrilled that Alan Turing's work continues to be respected among scientific circles as well as reaching a broader audience with the success of the film, it is on his mind that there were many thousands of men, besides his uncle, who were not spared society's wrath for being gay, until it was made legal as late as 1967.
"There was always something a bit strange about a pardon being given to one man just because he was famous," says Dermot today, "and not all those suffering in a similar way, just because of what is generally acknowledged to be a very bad bit of legislation."
More positively, Dermot is thrilled that the story of his uncle is proving the importance of diversity in traditional institutions.
"The head of GCHQ made the point a couple of years ago that, if they had not adopted a policy of diversity in hiring the codebreakers during the world war, they would have lost their best men.
"These days we're a bit more open-minded. I hope we realise that, if you are narrow minded about where your talent might lie, you might be doing yourself a massive disservice, and I think that's a very important message."
'The Imitation Game' is available to own on Blu-Ray, DVD and download from 9 March 2015. Watch the trailer below...
Popular in the Community