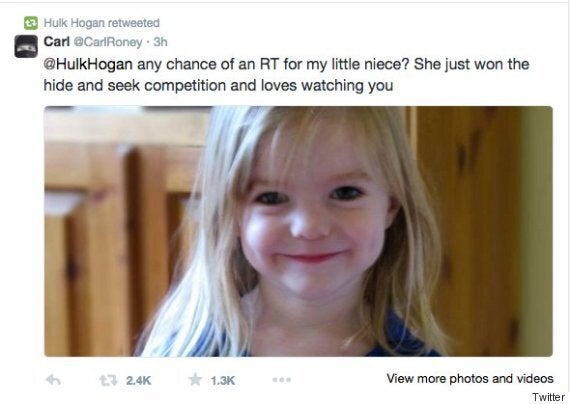 The Twitter user by the name Carl Roney posted a message to Hogan asking him to retweet the picture of British youngster McCann, who hasn't been seen since she vanished on holiday in Portugal aged three.
He said the girl in the picture - who went missing from her bed in 2007 - had "won the hide and seek competition".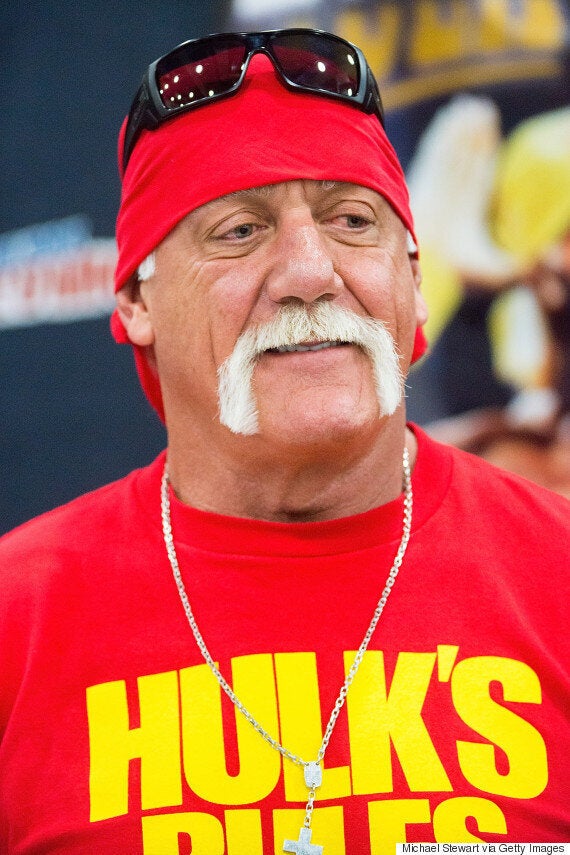 Hulk Hogan was not thought to be aware that the picture was of McCann
US personality Terry Gene Bollea - whose ring name is Hulk Hogan - retweeted the message as he often does for fans, and it was then retweeted a further 2,400 times.
Christopher Cheyne tweeted to Hogan: "You do realise that's Madeleine McCann who has been missing for years... #oops"
Some Twitter users shared his amusement:
But many others condemned Roney's joke as "sick". "How the fuck is Hulk supposed to know?" asked one user, @jamesthemackern, while @redrocketnelson said: "I guess I'm lacking a sense of humour that I don't find child abduction funny. Sick."
One user said he was informing Hogan of the mistake so he could undo the retweet, although it had not been undone at the time of writing.
But Roney himself tweeted that he was "trying to raise awareness" of missing McCann. He has since set his Twitter account, @carlroney, to be protected, and changed his biography to "It was just banter".
Roney, who tweeted the picture of McCann in an Everton football shirt, appears to be an Everton supporter himself and has posted other images connected with the club.
He later appeared to relent and tweeted a simple message saying "soz" the the wrestler, according to The Express.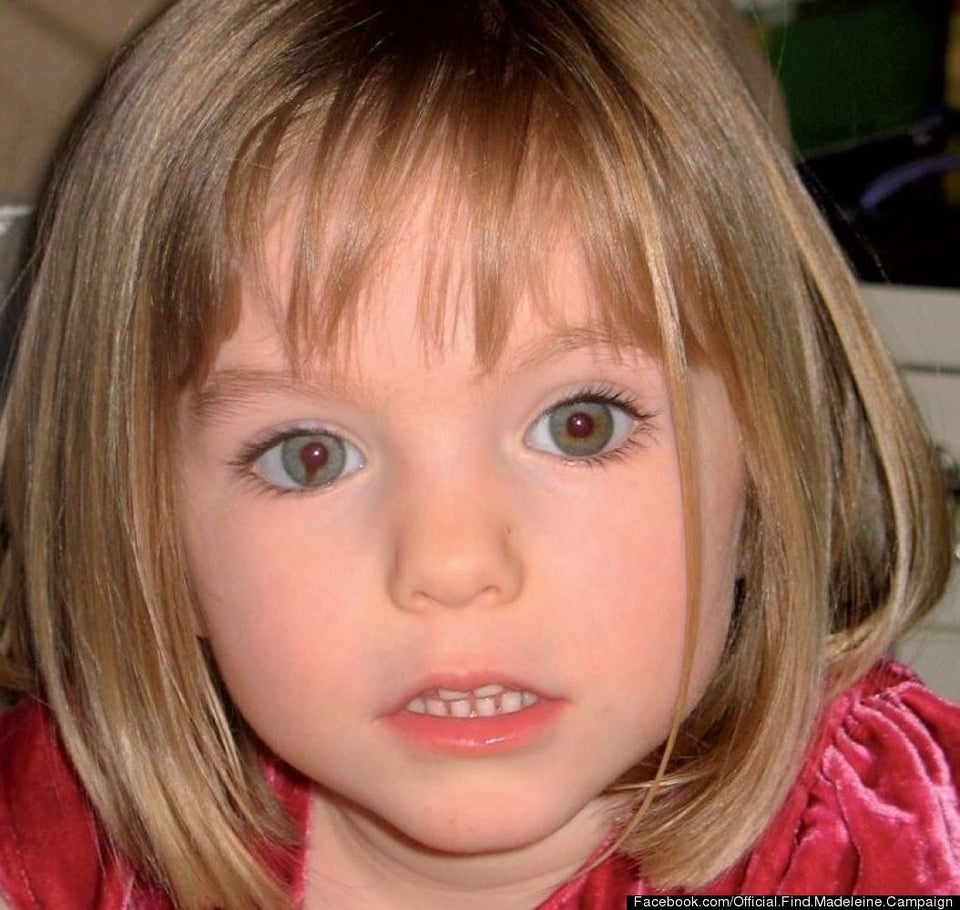 Madeleine McCann
Popular in the Community