A Labour MP has been accused of sexism after describing SNP leader Nicola Sturgeon as "the wee lass with the tin helmet on".
Party whip David Hamilton was speaking at Scottish Labour's spring conference on Saturday when he made the comment which was met with laughter from the crowd.
He said: "We've got to go out there and not just be negative about the SNP because that's very easy to do when you see the wee lass with the tin helmet on."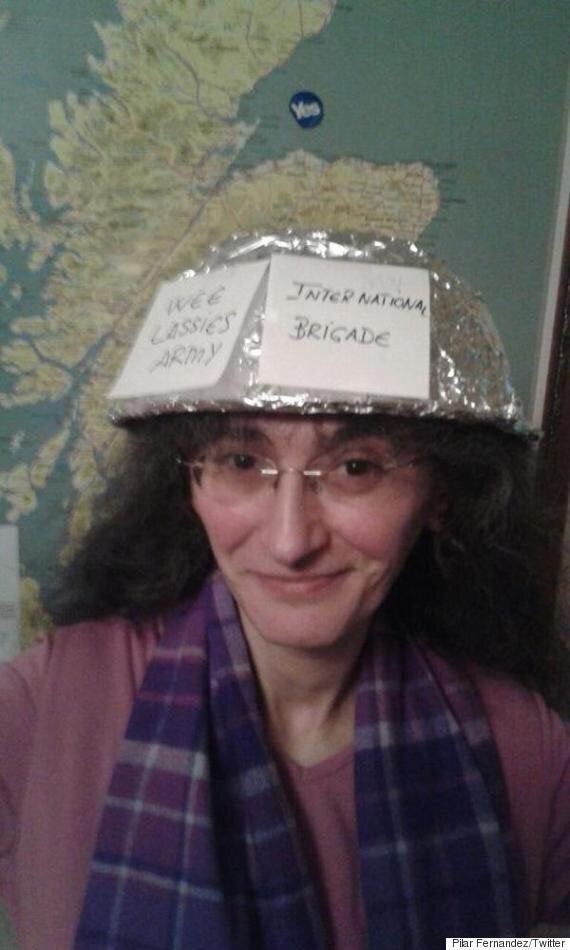 Even Pilar from Spain got in on the act
His derogatory comments apparently referencing Sturgeon's height and haircut was immediately pounced on by the SNP.
A spokesperson said: "It's disappointing to see Labour are stuck in the past - no wonder more and more Scottish women are planning to vote SNP on May 7."
Labour pulled Hamilton up over his remarks by deputy Scottish Labour leader Kezia Dugdale.
SNP candidate, Owen Thompson, who is standing in Hamilton's Midlothian seat, said: "This sexist comment - and the reaction in the hall at Labour Conference - proves that the dinosaurs are sadly still roaming the Labour Party in Scotland."
Soon supporters of Sturgeon were tweeting pictures of themselves wearing tin hats in a gesture of solidarity.