A video posted online has shown the horrific extent of sexist abuse channeled towards female Chelsea team doctor Eva Carneiro.
This video surfaced after another incident showed Arsenal fans shouting "have you ever had a Gooner up your arse?" at a separate match.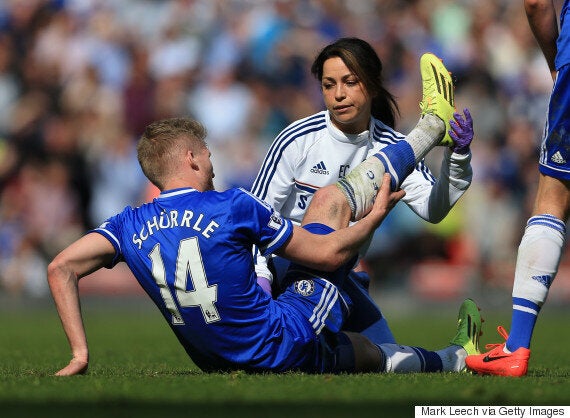 Carneiro is a vital part of Chelsea's first team
The incidents have prompted the Football Association to ask fans to report any sexist abuse they witness at football matches.
"We need to respond to the issue with a range of methods, from guidance to stewards to the continued encouraging of reporting. Kick It Out has an app, the FA have a range of short films which guide both players and fans through the process, for swift and effective reporting of all forms of discrimination."
"It is time that clubs and fans alike stand together and take responsibility for creating a space where everybody can enjoy football, free from any kind of prejudice".
"Such behaviour is unacceptable and we want it eradicated from the game."
A Women In Football survey found last year that two-thirds of women working in football had experienced some kind of sexism or harassment and 89% had witnessed it but not reported it.
Popular in the Community