Apple has unveiled a new Macbook. Designed as the result of a "collective obsession", the new MacBook is the thinnest notebook Apple has ever made.
At 13.1mm thin the new MacBook is thinner than two iPad Air tablets placed on top of each other. To create such a compact notebook Apple has completely redesigned everything from the keyboard to the trackpad.
There's a 12-inch 2304 x 1440 Retina Display, all-metal unibody enclosure and a brand-new glass touchpad that uses touch sensors and force sensors. Using the same 'Taptic' sensor found in the Apple Watch the new MacBook can detect different pressure levels allowing you to perform new actions.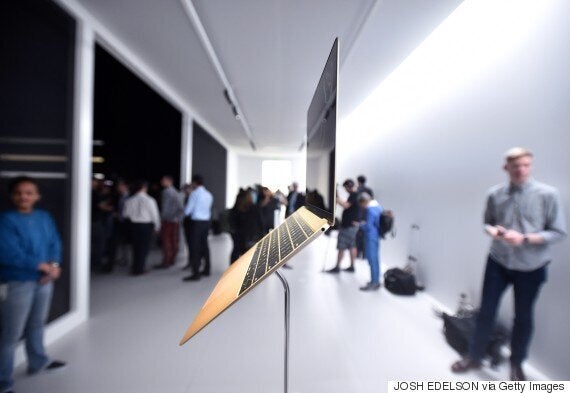 A firm press allows you to fast-forward through video, or bring up a map on a location. Instead of a physical click, the Taptic engine gently vibrates giving the impression that the touchpad is 'pushing' back up against your finger.
It's the first MacBook to be completely fanless and comes with a 5th generation Intel Core M-based processor, running at 1.3GHz to 2.9GHz on turbo mode. It'll also come with 8GB RAM, 256GB storage and despite all of this it uses just 5W.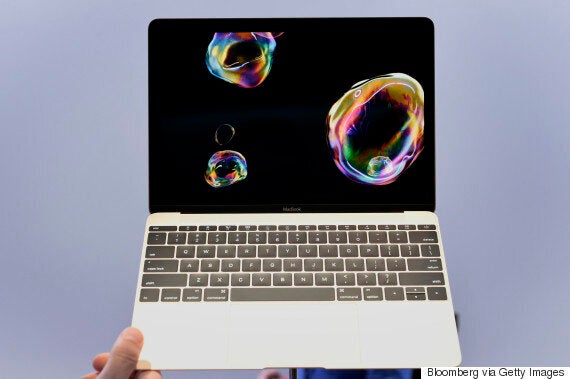 Finally the MacBook comes with just two ports, the all-new USB-C power connector and a 3.5mm headphone jack. That first one is important, it completely replaces both the power socket and the USB cable.
USB-C is a third of the size of a USB-2 port but can provide charging, data transfer as well as audio/visual output. The new MacBook is the first mass consumer product to feature the standard.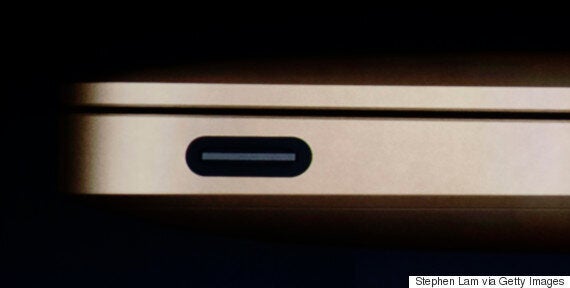 It'll be available to buy on 10 April in the UK and starts at £1,049 and then goes up to £1,299.