Arsenal striker Danny Welbeck returned to Old Trafford yesterday to haunt his former club Manchester United. The £16 million forward who was only signed last summer by the north London club was "more a substitute than a line-up player" according to United manager Louis van Gaal but Welbeck had the last laugh as he scored the winning goal and Arsenal won 2-1.
The former United man latched on a loose ball as a result of calamitous defending by Manchester United sealing the current FA Cup holder's place at Wembley as they progressed through to the semi-final, where they are set to face either Bradford or Reading.
This prompted Arsenal fans to take to Twitter creating memes to openly mock Louis van Gaal, his stumbling team and hailing Danny Welbeck as an Arsenal saviour.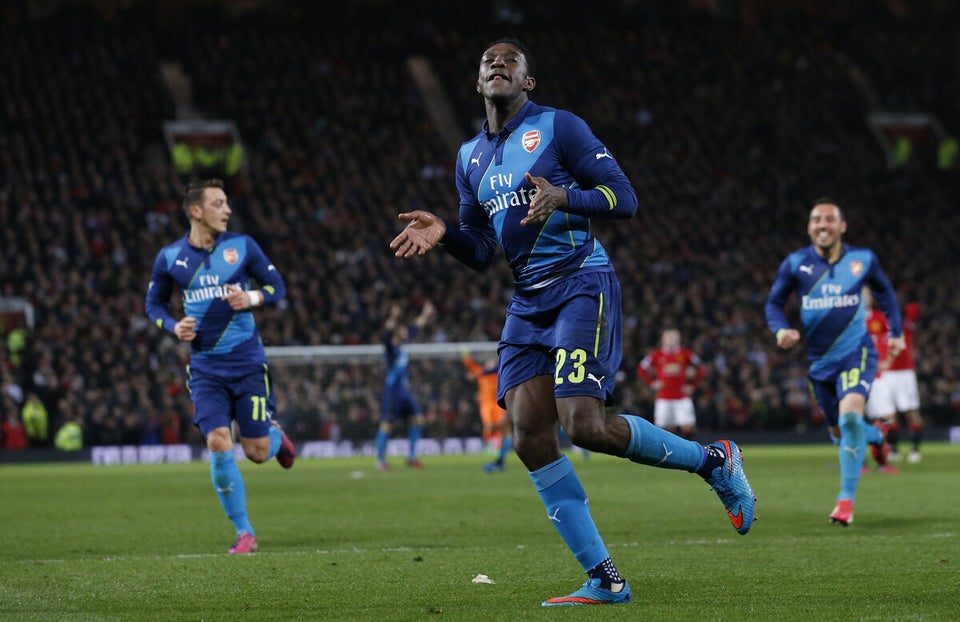 Danny Welbeck v Manchester United
Related