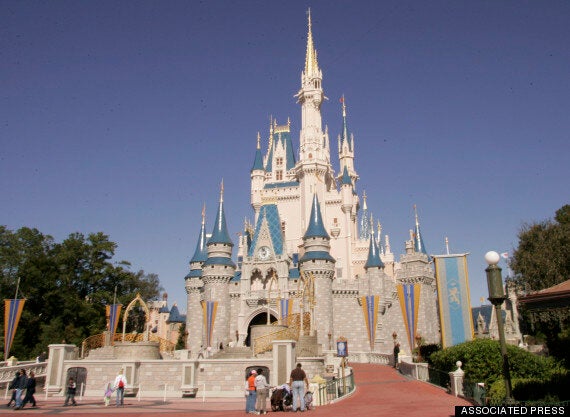 Two Italians have been arrested after they were caught scratching their initials into an ancient American monument - and then posing for a selfie with their handiwork.
They were apprehended on suspicion of causing "aggravated damage on a building of historical and artistic interest," Fox News reported.
The Castle is an iconic symbol of capitalist America and is considered to be one the country's greatest works of architecture and engineering.
In a statement, the pair said: "We did not imagine it was something so serious. We had no idea the building was so old. Apparently, it dates from the 1970s.
"We apologise for what we did and deeply regret it. A dream is a wish your heart makes - and this has all been like a bad dream."
Signs in Disney World indicate that defacing the walls of the Castle is strictly forbidden - but vandalism does occur. "Security here is a complete Mickey Mouse operation," an insider told HuffPost UK Comedy.