In what is fast becoming one of celebland's ugliest feuds, Danny Dyer and Katie Hopkins have become embroiled in their second war of words in as many weeks.
The former 'CBB' star previously criticised Danny's fiancée Jo Mas, when it was revealed that she popped the question rather than him.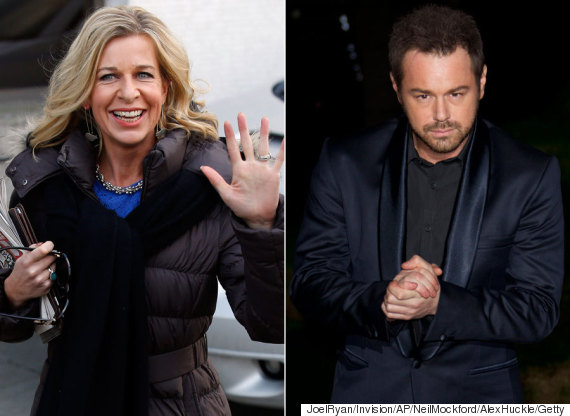 Katie and Danny
As you'd expect, Danny didn't waste any time in hitting back and now, the same thing has happened again.
This time, Katie's decided to air her grievances in a Now! magazine column, sharing her disapproval at the fact Jo has decided to forgive Danny for his previous alleged infidelities.
"Taking back a man after he's cheated on you is like letting a grizzly bear into your bed," writes Katie. "It will always tear your heart to pieces in the end.
"When you take back a cheater, you accept a constant nagging doubt: where is he, who is he with and when will he come home smelling of someone else?"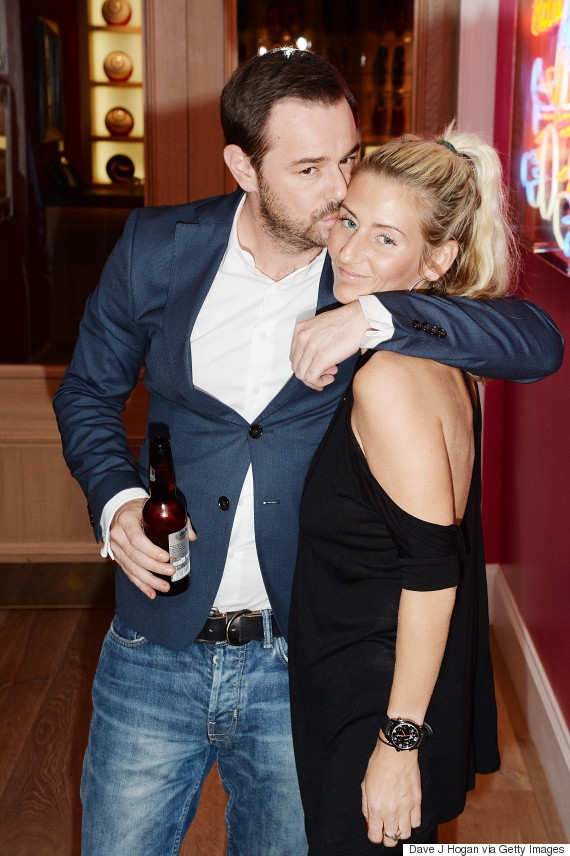 Danny and his fiancée Joanne
After getting word of Katie's comments, Danny shared a series of posts on Twitter.
Your love for publicity is almost as ugly as you @KTHopkins I knew you wore a syrup...time to put Steptoe down #filth pic.twitter.com/MWwpsMNQ36

— Danny Dyer (@MrDDyer) March 10, 2015
Last one.....as I'm in a jolly good mood.....imagine if a tampon was to have a face......@KTHopkins happy Tuesday. ;) pic.twitter.com/L6wxZWPZbA

— Danny Dyer (@MrDDyer) March 10, 2015
Clearly these two were not brought up in households where "if you don't have anything nice to say, don't say anything at all" was a commonly uttered phrase.
Of course, Danny is just the latest in a long line of targets for Katie, and she's previously dished out insults to everyone from Kim Kardashian to Linda Nolan.
Katie came unstuck earlier this month though, when she attempted to provoke a row with Kelly Clarkson.
Kelly showed everyone how it's done, and when asked about the former 'Apprentice' star's comments, she stated: "I don't have a clue what you're talking about. Someone tweeted something about me?
"Oh, and she's tweeted something nasty about me? That's because she doesn't know me. I'm awesome!"
LIKE US ON FACEBOOK | FOLLOW US ON TWITTER