Sports enthusiast and 95-year-old retired dentist Dr. Charles Eugster has become the fastest man in his age category after beating the 200 metre indoor world record by 2.4 seconds.
The 95-year-old ran 200 metres in 55.38 seconds, knocking America's Orville Rogers off the top spot for the over 95s.
OAP sporting group Silver Grey Sports Club posted the video to YouTube, showing the inspiring moment Eugster officially became the fastest 95-year-old in the world.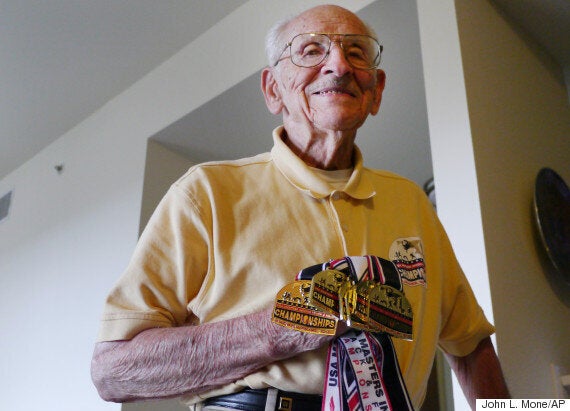 Previous world record holder Orville Rogers
"It was pure vanity, really. I looked a mess and I was having a late-life crisis. My body was degenerating.
"I thought: 'Who knows about muscles?' So, when I was 87, I joined a bodybuilding club."
"He only started running competitively last year and he has broke all these records. He celebrated by having a sleep.
"It was a fantastic achievement."
Eugster rowed at Henley in 1938 and has won 36 World Masters rowing golds. He is considered the world's oldest oarsman and bodybuilder.