Madonna has spoken candidly about her relationship with Guy Ritchie, claiming that there were times she felt like a "prisoner" while they were married.
SEE MORE:
She and Guy - with whom she has two sons, Rocco and David - announced in 2008 that they were splitting up after eight years of marriage.
During a new interview with The Sun, Madonna admits that there were often times during their marriage when she felt stifled by him, explaining: "I think when you get married you have to be willing to make a lot of compromises and that's fair enough. I think that's the way it goes in relationships.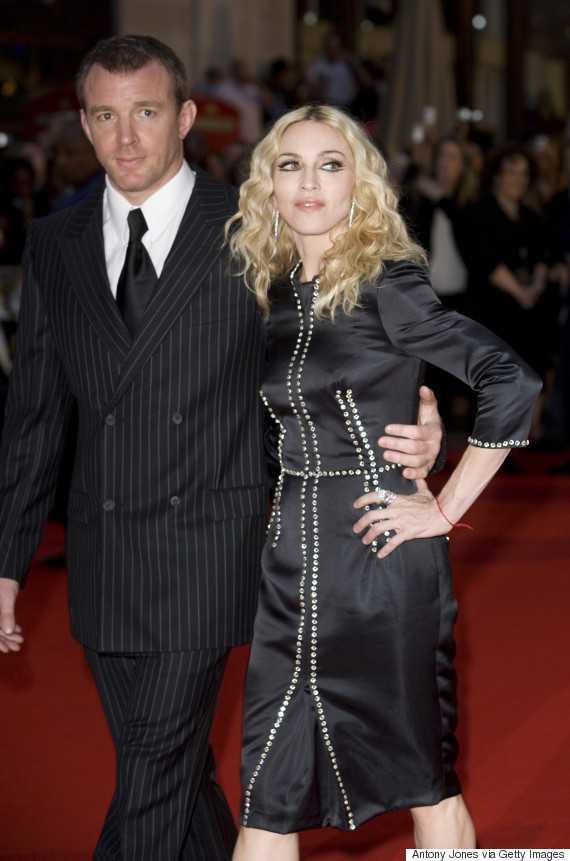 Madonna and Guy Ritchie
"However, you know, I did find myself sometimes in a state of conflict. There were many times when I wanted to express myself as an artist in ways that I don't think my ex-husband felt comfortable with.
"There were times when I felt incarcerated. I wasn't really allowed to be myself."
After divorcing Guy, Madonna claimed in an interview with David Letterman that she would rather "get hit by a train" than tie the knot again, though it sounds like she may have had a change of heart since then.
She adds: "It doesn't mean that marriage is a bad thing. But if you're an artist you've got to find someone who accepts who you are and are comfortable with that.
"Would I ever consider getting married again? Maybe. Never say never."
Since their split, Guy has married English model Jacqui Ainsley, while Madonna has been linked with her backing dancer, Brahim Zaibat and model, Jesus Luz.
Madonna released her 13th studio album, 'Rebel Heart', on Monday, which looks set to take the top spot in the UK album chart this weekend.
LIKE US ON FACEBOOK | FOLLOW US ON TWITTER