His family took to Twitter to break the news to his many friends and fans, with grace and poetry typical of the fantasy buff's work that had endeared him to so many readers.
His publishing house Penguin revealed that the author beloved by millions "passed away in his home, with his cat sleeping on his bed surrounded by his family".
They say in a statement today:
"The world has lost one of its brightest, sharpest minds.
"In over 70 books, Terry enriched the planet like few before him. As all who read him know, Discworld was his vehicle to satirize this world: he did so brilliantly, with great skill, enormous humour and constant invention."
Sir Terry had sold more than 85 million books, making him the UK's bestselling author of the 1990s. He was knighted for services to literature in 2009.
The author announced back in 2007 that he was suffering from early-onset Alzheimer's disease. Over the next few years, he used his public profile to draw attention to the disease, and made a TV programme exploring his own experience of it.
His publishers add: "Terry faced his Alzheimer's disease (an 'embuggerance', as he called it) publicly and bravely. Over the last few years, it was his writing that sustained him. His legacy will endure for decades to come.
"My sympathies go out to Terry's wife Lyn, their daughter Rhianna, to his close friend Rob Wilkins, and to all closest to him.
"Diagnosed with PCA in 2007, he battled the progressive disease with his trademark determination and creativity, and continued to write. He completed his last book, a new Discworld novel, in the summer of 2014, before succumbing to the final stages of the disease."
Back in 2012, he wrote a blog for Huffington Post UK, in which he argued for the government and media to deal more compassionately with those who felt moved to end their own lives when afflicted with incurable illness, saying, "As a society, we seem to be quite kind even to serious offenders, and one might think that the treatment of those whose only 'crime' is a disinclination to have a life at the mercy of a debilitating and unforgiving disease is somewhat mysterious."
Terry Pratchett was best known for his fantasy novels which invariably included a mischievous or comedic turn. He started writing his bestselling Discworld series in 1983 with the book 'The Colour of Magic', which sold more than 55,000 copies in the first three days after publication. The author continued writing around two a year, and ended up completing around 40 volumes in total.
His first novel, 'The Carpet People' was published in 1971. He was presented with the Carnegie Medal for 'The Amazing Maurice and his Educated Rodents', the first of the Discworld series to be aimed specifically to children.
His series was notable for seldom having chapter divisions, with the narrative continuing instead along interweaving storylines. Of his distinctive style, Terry Pratchett explained, "I just never got into the habit of chapters."
He said later that he only put chapters into his Young Adult fiction because it kept his editor happy.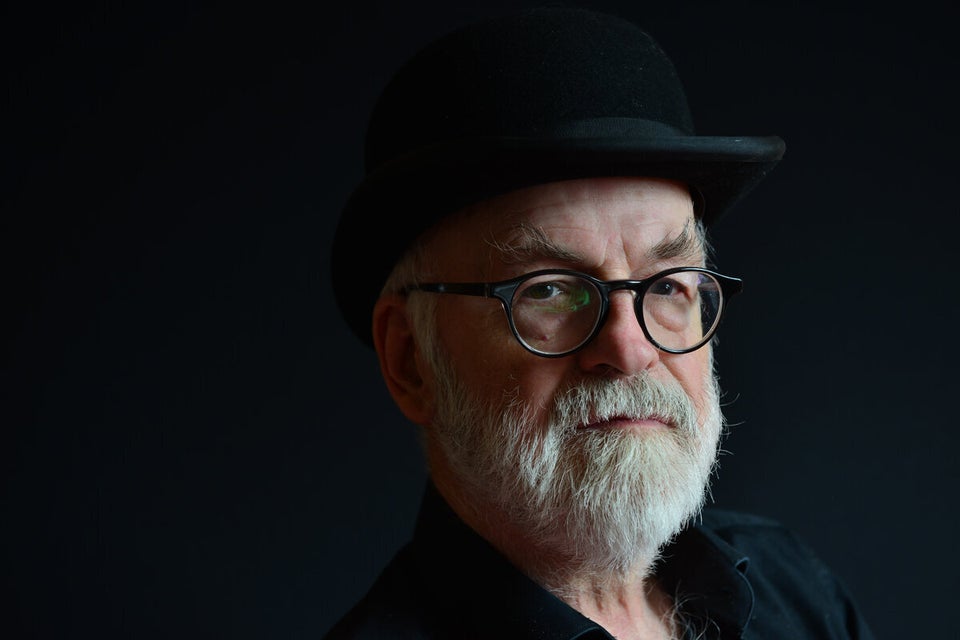 Τerry Pratchet (1948 - 2015)
Note: This article originally said the first Discworld novel was 'Snuff'. This was amended to 'The Colour of Magic'.