Courtney O'Keefe thought she was in for the holiday of a lifetime when she booked a trip to Thailand in 2013.
After losing over five stone in weight, O'Keefe, from Perth, Australia, decided to get breast implants to complete her body transformation.
She planned to have the surgery while on holiday, and heal by the pool while sipping on cocktails and soaking up the sun.
But the $7,500 (£3,900) plastic surgery tourism trip nearly cost her her life.
"I woke up in absolute agony, I can't even describe the pain," she says in the video above. "I realised that I'd been butchered."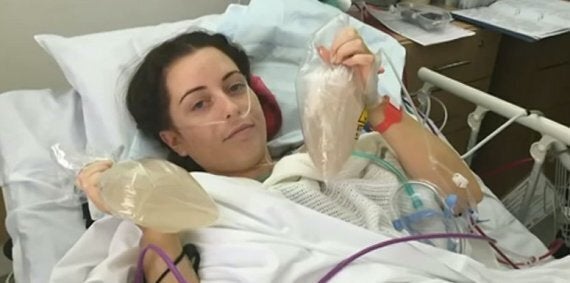 Courtney flew home at the first possible chance. A doctor back in Australia told her she'd contracted a serious bacterial infection called pseudomonas as a result of the surgery.
"Mum and Dad had to come and say goodbye to me twice."
Surgeons in Australia were forced to remove the implants, as well as perform a partial double mastectomy on her natural breasts.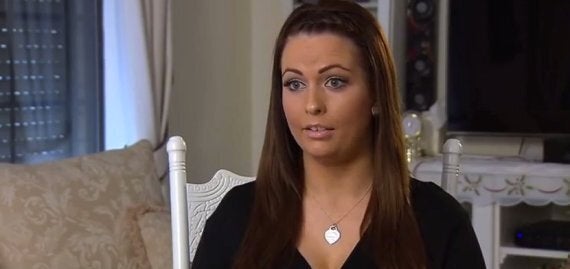 Both BAAPS (The British Association of Aesthetic Plastic Surgeons) and BAPRAS (The British Association of Plastic, Reconstructive and Aesthetic Surgeons) have previously voiced concerns about patients seeking cosmetic surgery abroad.
"However, patients who seek cosmetic surgery overseas are often looking for a cheap deal. Standards and guidelines are not as strict everywhere. And standards are not necessarily as tightly controlled elsewhere."
There are risks attached to surgery wherever you have it, even here in the UK.
The key to minimising risks is to do your research - if surgery sounds too cheap to be true, it probably is.
More than a year after her original surgery, O'Keefe is not back to her usual healthy self.
She's had liver and kidney problems due to medication required to treat her infection and hasn't been able to work for over 18 months.
She's now warning others against budget oversees surgery in places such as Thailand.
"You're offered great surgeons and a great holiday," she says in the video. "But at the end of the day, it's a third world country."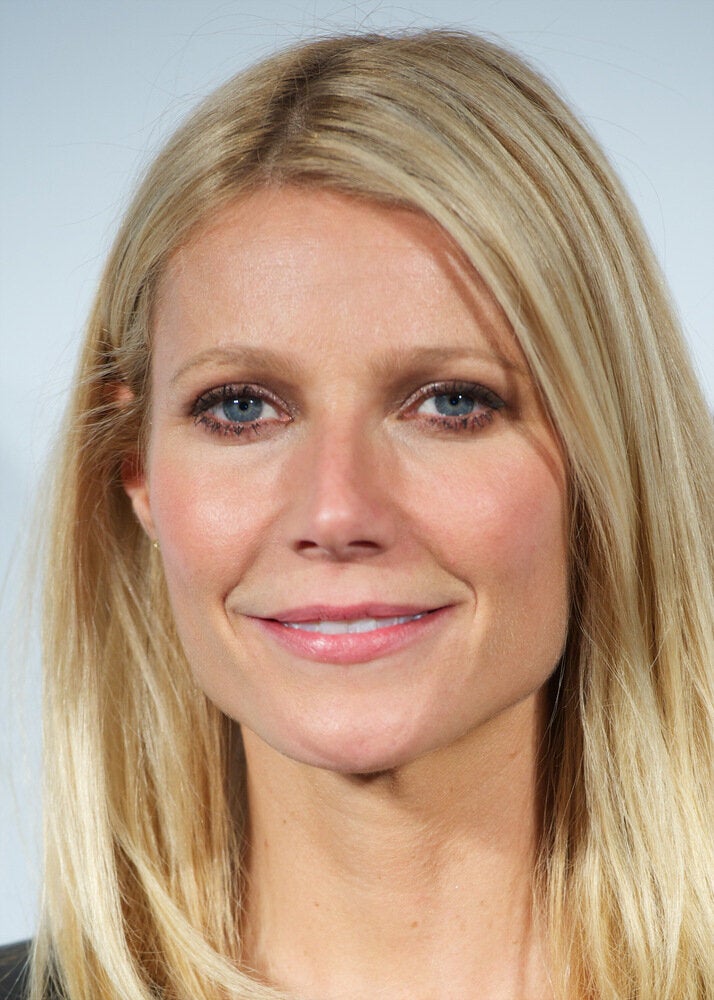 Plastic Surgery Regrets
Related