It's that time of the year again when the prestigious "GIFYS" reveals the web's favourite GIFs, whether they're a cat wiggling its bottom or President Obama cooly skateboarding his way through a major worldwide peace conference.
It should come as no surprise then that President Obama skateboarding his way through the 'Nuclear Security Summit' has been crowned GIF of the year.
A glorious piece of image manipulation the GIF looks utterly real and even though the GIF itself is actually around three years old, the award is simply proof that the moment something appears on the internet, it becomes timeless.
Check out the slideshow below to see all the winners from the 2014 "GIFYS":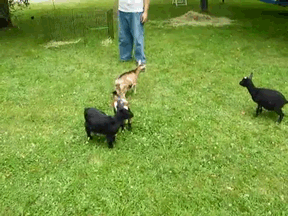 GIFYS 2014
Popular in the Community