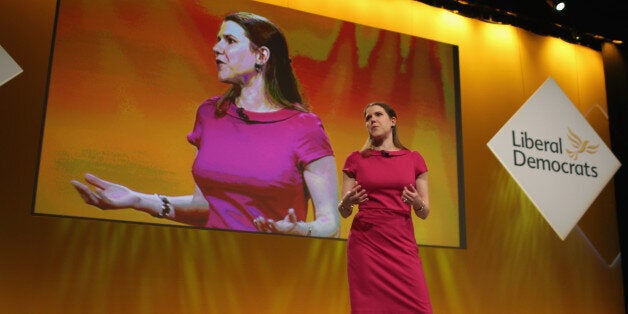 She insisted her plan was not a "call for censorship" but hit out at editorial decisions such as using photos of a murder victim in a bikini and the choice of language used to describe successful women.
In a speech at the Liberal Democrat conference in Liverpool she claimed the Tories were "either happy with how things are" or feared a backlash in the press if the review went ahead.
She said: "I have argued within Government for a review - to be led by senior representatives of the media - to look at the implications of media sexism. Guess what? The Tories blocked it.
"They are either happy with how things are or too afraid of a backlash."
She continued: "This is not a call for censorship, this is not a call for editorial agendas to bow down to government diktat, this is a call for an independent review - chaired by media representatives - to work with Government and other stakeholders to take this issue seriously."
Swinson used her keynote speech to link violence against women to the "everyday sexism" faced by many on a daily basis.
She said: "This underlying current of sexism and abuse is the environment in which violence against women is endemic.
"Two women a week are killed by their partners or ex-partners in the UK. One in five teenage girls have suffered physical violence or intimidation from boyfriends and 70% have experienced sexual harassment at school or college.
"And yet the media will illustrate a story about the murder of a young woman with a photo of her in a bikini."
Swinson acknowledged her own party had more to do in efforts to promote equality. "Seven women out of 56 MPs is just not good enough," she said. "We need to do more to nurture talented women in the Lib Dems, as well as getting more women involved in politics more generally."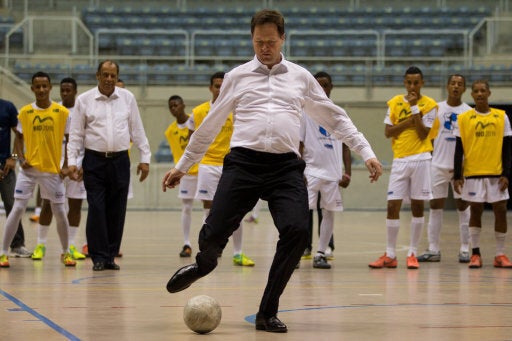 Nick Clegg: 47 Funny Pictures
Related