Michael Gove still plays a leading role in shaping the Government's education policy, the Schools Minister has claimed.
David Laws said the Conservative Chief Whip, who was moved from the Department of Education in last summer's cabinet reshuffle, joins Number 10 and the Treasury in dictating policy rather than education secretary Nicky Morgan.
Morgan has previously denied reports Gove was "back seat driving" as "nonsense" but Laws, her Liberal Democrat deputy, appeared to undermine her picture of a united front.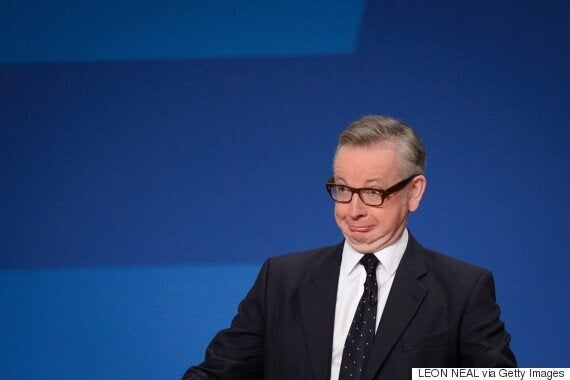 Conservative Party Chief Whip Michael Gove
He told the Independent: "While Nicky Morgan's instincts are moderate, the people who control education policy in the Conservative Party are still Michael Gove, David Cameron and George Osborne.
"The face and language may have changed but the Tory policies haven't."
He added that there had been "some pretty big rows" over initiatives such as a 2% pay rise for teachers and the Prime Minister's 500 free schools plan, both announced last week.
He told the paper: "In all of these areas, the block seemed to be outside the Department (for Education), not inside it. It is policy driven by an ideological approach rather than a calm appreciation of the facts and evidence."
Gove was "massively influential" in the Tory hierarchy, Mr Laws added, but said he did not know if the senior Tory was seeing Ms Morgan's papers.
Responding to similar claims last month, Ms Morgan insisted that she is in charge of the department.
She said: "I just think that this is a complete load of nonsense.
"Michael has been nothing but supportive, as have other former education secretaries from different political perspectives."
Asked whether she would be alarmed if Mr Gove was seeing her papers, Ms Morgan said: "I have no reason to suspect that that is the case, no conversations I have had have given me any indication that's the case.
"I am in charge of the Department for Education and we are all united in our reforms.
"The Chief Whip is of course going to see paperwork that goes through a number of departments.
"Having been in the whips' office I know the Chief Whip has to be across all portfolio areas.
"But as I said I am very much in charge of the Department for Education."