Inspirational burns survivor and former model Turia Pitt has revealed the harrowing moment when she almost died during an operation to reconstruct her nose.
Pitt, who was on the home straight to full recovery, went into cardiac arrest on the operating table and her family "thought she was gone".
She survived 65% burns to her body after a bush fire broke out while she was competing in an ultramarathon in Kimberley, Western Australia, in 2012.
"When I see old photos of myself, I can't believe I didn't have a nose for so long!"
Pitt shows off her new nose
Her doting mother Celestine Vaite and boyfriend Michael Hoskin were at the hospital during the operation, they have supported her ever since the incident in 2012.
"We heard the cardiac arrest alarm go off and the head nurse running towards the operating room and we thought she was gone," Vaite told Women's Day magazine.
"I said, 'God, don't you dare. She's fought so hard, this girl. She fought to get out of bed, she fought to walk, she fought to accept – don't you dare do that to her!'"
Hoskin, Pitt and Vaite before the operation
Following the incident Pitt has undergone more than 100 surgeries and has spent around 900 days in hospital fighting for her life. She lost all of her fingers on her right hand and her partner had to give up work to care for her full time.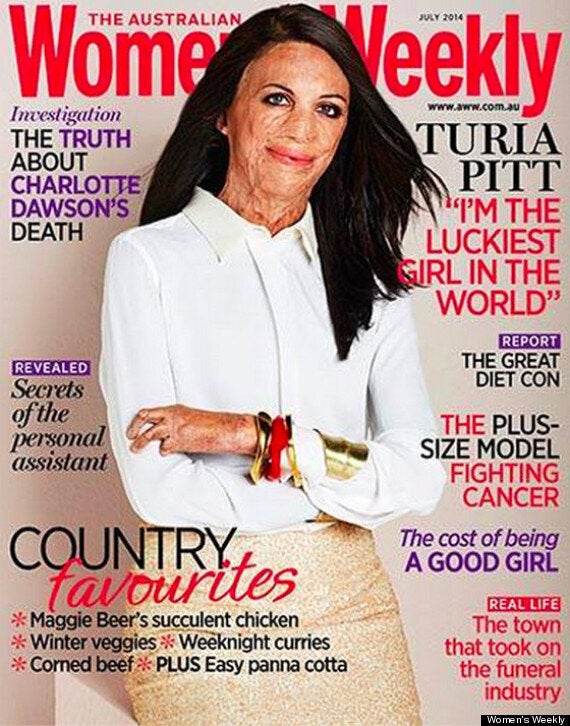 Pitt said at the time: "For me, it [the cover] sends the message that confidence equals beauty. There are a lot of women out there who are so beautiful but don't have the confidence, and that's what gets you over the line."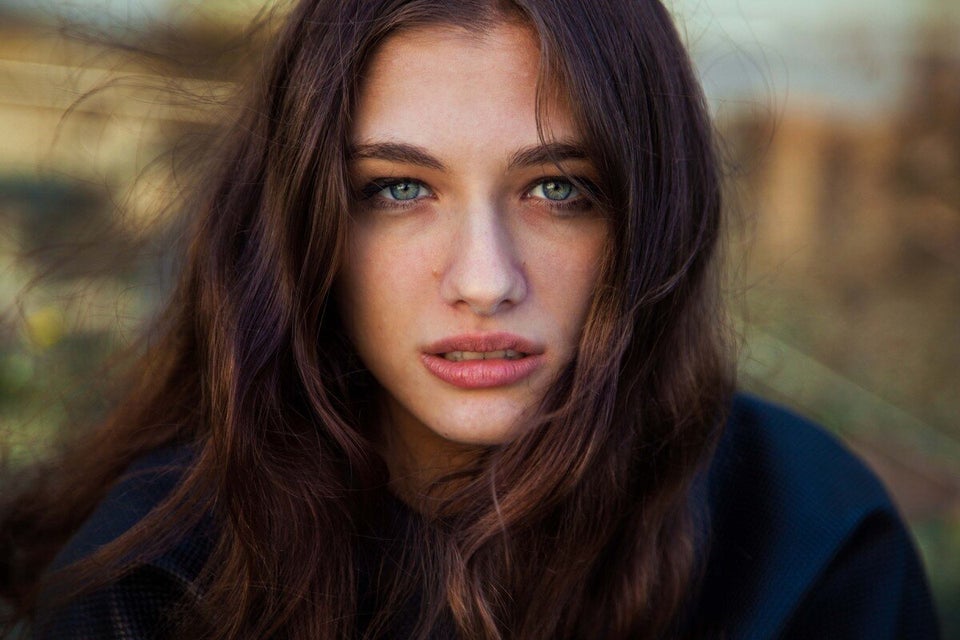 Photos Of Women Around The World Prove Beauty Is Everywhere