A US journalist who was murdered by Islamic State (IS) "showed his true humanity" when he abandoned an escape attempt because a fellow hostage could not follow him, it has been claimed.
James Foley, who was the first Westerner murdered in a series of videos featuring the hooded executioner Jihadi John, gave himself up when British journalist John Cantlie was stopped by a guard.
The claim was made by Javier Espinosa, a fellow hostage and journalist from Spanish newspaper El Mundo, who was later released. Foley said: "I couldn't leave John on his own."
Cantlie, 43, has featured in propaganda videos for IS, also known as ISIS or ISIL, and is presumed to still be a hostage.
The pair were subjected to "weeks and weeks of punishment" for their escape attempt, including being beaten and held underwater, Espinosa said.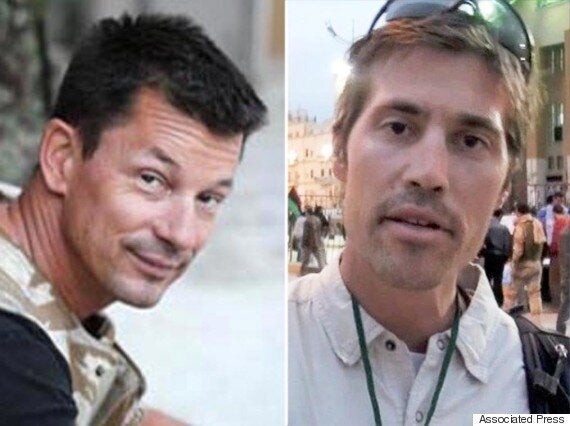 Cantlie (left) and Foley (right) pictured before their capture
"The reaction of the fundamentalists was cruellest towards those who tried to escape," he wrote in The Times.
"Foley and Cantlie tried twice. The first was a failure before it started. They were caught trying to get off their handcuffs with a skeleton key they made.
"On the second occasion, the American showed his true humanity. After getting out of the room where the prisoners were, he had to wait for Cantlie who was to escape second. The guard saw that Cantlie [had freed himself] and Foley could have tried to escape on his own, but gave himself up. 'I couldn't leave John on his own,' Foley said.
"The attempts by Foley and Cantlie caused them weeks and weeks of punishment. Blow after blow. Attempted drownings. More blows. 'They were literally trying to kill us for weeks until they realised that we had given up trying to escape,' Cantlie had said."
Espinosa was captured by IS in December 2013 and released in March 2014.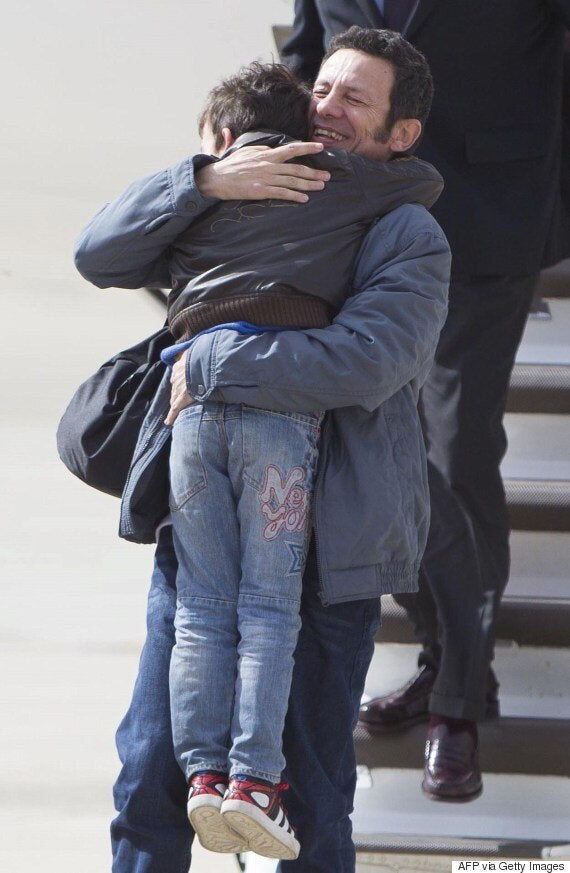 Javier Espinosa hugs his son after his release in March 2014
In a sign of how small a public profile IS had at the time, the group was referred to only as "an Al-Qaeda-linked group" in reports describing his release.
This was before it captured huge swathes of northern Iraq and began committing genocide on what has been described as "a historic scale".
Foley's murder was followed by similar videos showing the killing of US journalist Steven Sotloff, British aid workers David Haines and Alan Henning and US aid worker Peter Kassig.
While these videos were being published, Cantlie began appearing in a series of IS propaganda videos called 'Lend Me Your Ears', in which he often appeared in an orange jumpsuit, similar to those worn by the executed hostages.
In the fifth video of the series, released in November, Cantlie said: "Unless we tried something stupid like escaping or doing something we shouldn't, we were treated well by the Islamic State.
"Some of us who tried to escape were waterboarded by our captors, as Muslim prisoners are waterboarded by their American captors."
In his Times article, Espinosa described the brutal treatment of Danish photojournalist Daniel Rye after an escape attempt, including being hung by his wrists from the ceiling and having his ankles bound with irons so tight they cut to reveal bone.
Rye was also eventually released.
In the first Lend Me Your Ears video, Cantlie said: "I will show you the truth behind what happened when many European citizens were imprisoned and later released by the Islamic State and how the British and American governments thought they could do it differently from every other European country.
"They negotiated with the Islamic State and got their people home while the British and Americans were left behind."
Cantlie was captured the first time in Syria in 2012 but was released. He described making an escape attempt at the time and said: "It is every Englishman's duty to try and escape if captured."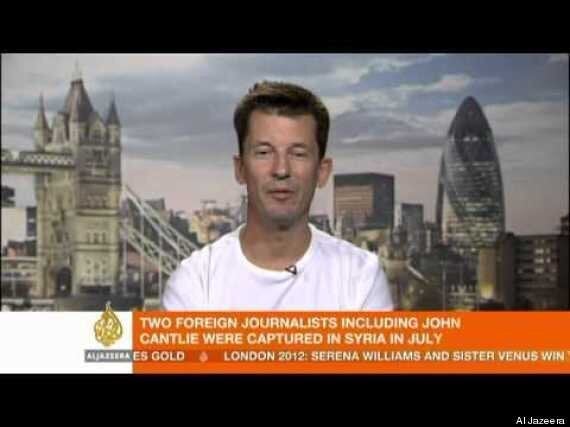 John Cantlie being interviewed in 2012
He was re-captured following his return to the country later in the year.
His father Paul Cantlie died in October after releasing a video from his deathbed pleading for his son's life.
The most recent propaganda video featuring Cantlie was referred to as "the last in the series" and he has not been heard from since.
Popular in the Community