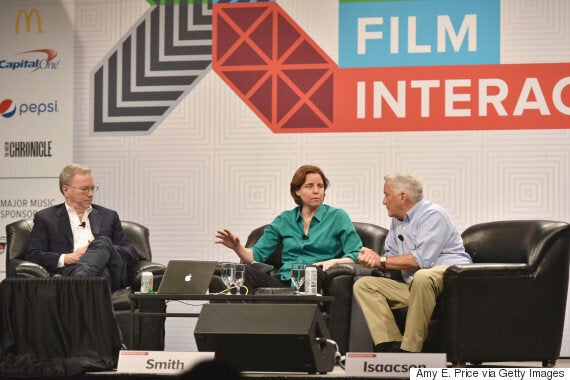 Eric Schmidt has landed himself in hot water after talking so much about gender inequality in the tech industry that he actually started to drown out his female counterpart.
Speaking at the 'How Innovation Happens' talk at South By Southwest festival, the Google Executive Chairman was joined by Walter Isaacson and Chief Technology Officer of the United States Megan Smith.
The Wall Street Journal reports that at numerous points throughout the discussion, Schmidt would cut Smith off, interrupting her to make his own points.
According to the WSJ things didn't get any better as, "Schmidt opined on which of two questions Smith should respond to. Later, he interjected mid-sentence with thoughts on Raspberry Pi,"
It appears as though the audience wasn't having any of it as during the Q&A a question was asked about "how personality biases in men and women affect workplace dynamics,"
At this point the WSJ reports that the audience applauded, making the connection between what had been going on throughout the talk.
This was later confirmed by Senior Technology Advisor at the White House Haley van Dyck who tweeted: "Thank you to whoever respectfully asked the cut off question! Glad other people have noticed @USCTO #askwalter #SXSW2015"
It turns out that the attendee that asked the question was Diversity Programs Manager at Google Judith Williams.