Pankhuri Awasthi and Uppekha Jain posted the above video to their YouTube channel yesterday. It's already gained over 40,000 views.
The video opens with a disclaimer: "You don't have to read this. Its only a standard disclaimer. This video doesn't have any explicit or bannable content. It's just that the reality for women in India is explicit."
It goes on to ask viewers: "We're now known as the land of rapes - but did you ever wonder, how this took shape?"
The women talk about the "999" issues facing women in India, holding up placards with words such as #rape, #misogyny #objectification and #domesticviolence written on them.
They question why a girl who has been raped feels she has to hide her face, when society glamorises porn stars.
"If I walk at home at night I'm seen as irresponsible and lame. But if I'm seen with a man to my family I've brought shame," they add.
But it ends by suggesting positive change is still possible for women if we all work together to empower one another: "Gone are the times we stayed abused and broken. And behind closed doors we cried. It's about time to change the tide and for you to get on our side. Help us bring in a new day – for you, for me, for us.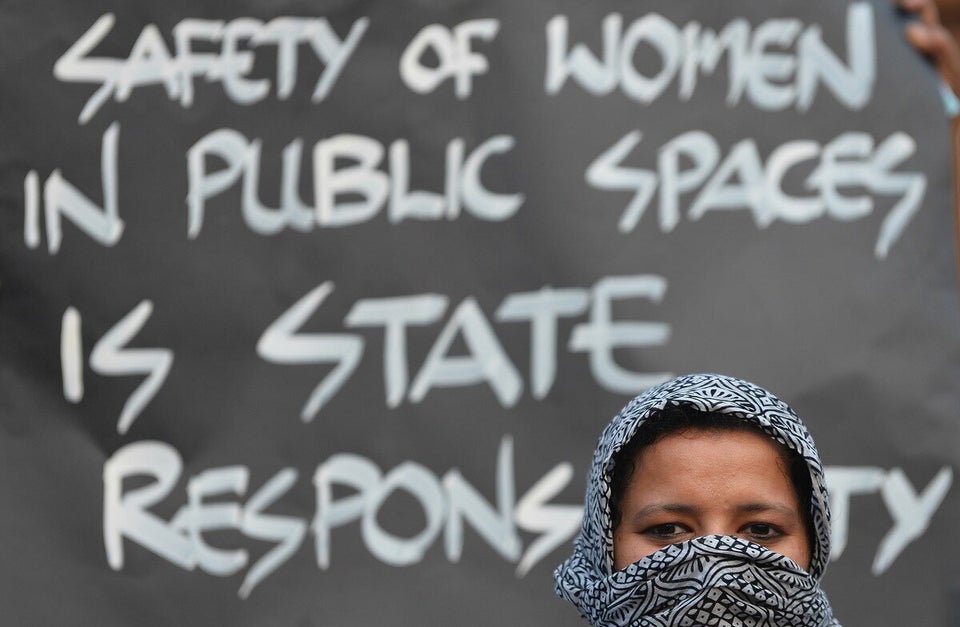 Women's Rights Protests In India
Related