Natalia Kills has been given a classic lesson by Twitter users, following the rant that cost her and husband Willy Moon their 'X Factor New Zealand' jobs.
Natalia's now-infamous speech saw her berate contestant, Joe Irvine, claiming he'd "copied" her husband's not-so-distinctive suit and tie look, however, Twitter users have gleefully pointed out that this could be a case of the pot calling the kettle black.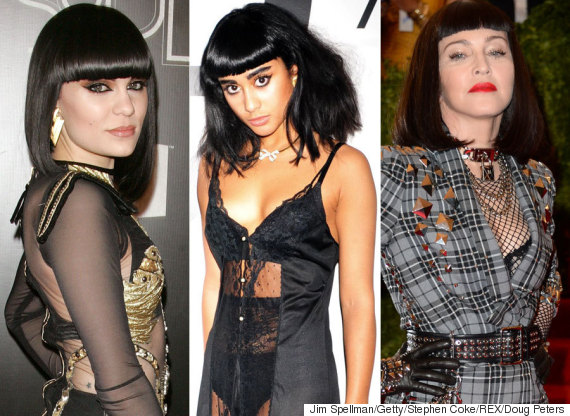 Oh, Natalia...
Natalia told Joe: "As an artist who respects creative integrity and intellectual property, I am disgusted at how much you have copied my husband [Willy Moon].
"From the hair to the suit, do you not have any value or respect for originality?"
Now, a number of people on Twitter have suggested that Natalia's line of criticism might be a little hypocritical…
Do u not have any value or respect for originality?!u're a laughing stock! It's cheesy,it's disgusting @NataliaKills pic.twitter.com/n9bJqxstb1

— Albatraoz (@nicolechoo_) March 17, 2015
Willie Wonka called. He wants his look back @NataliaKills pic.twitter.com/6Ml33VcNLS

— comme fou. (@dyannakmsni) March 17, 2015
I love these pics of natalia kills, she is truly one of a kind! pic.twitter.com/wFN60eTgRm

— ash (@fabdemis) March 16, 2015
Then, there's the small matter of her accent.
Is Natalia guilty of "doing a Joss Stone" and purposefully changing her accent?
Check out this interview from 2011, when Natalia's Yorkshire accent was still a thing...
Natalia and Willy's week just got even worse, when they became embroiled in a Twitter row over a car parking dispute.
A New Zealand-based website published details of a car park argument between Willy and another woman, who claimed the judge used the c-word in front of her child.
TV3, the network that airs 'X Factor NZ', issued an apology on Willy's behalf. However, Willy wasn't happy with the apology and he took to Twitter to repeat his words, telling the paper: "Woman proves my point by writing long inaccurate sad letter detailing how much of a **** she is". Better headline."
LIKE US ON FACEBOOK | FOLLOW US ON TWITTER