Natalia Kills may have been sacked for being a bully on X-Factor New Zealand, but we can't help wonder about the criticism she's facing for her style.
During the tirade Kills claimed that Irvine had 'copied' Moon's look:
"From the hair to the suit, do you not have any value or respect for originality?"
This ill-judged outburst prompted a flurry of criticism on Twitter and Instagram, with people jumping to point out that Kills' own style has an all too familiar air.
And the comments on Kills' Instagram pictures were even harsher:
"I'm so disgusted by your unoriginality! Honestly babe you didn't invent the fucking hat or shoes and you stole your outfit from Harry Potter. How artistically atrocious." wrote one.
Another added: "Is she trying to match her lips with her eyebrows or her brows to her lips? Oh and by the way... Cleopatra was a whore."
But by criticising the originality of Kills' look aren't we just falling into the same trap, and missing the joy of a good homage?
Giving a sartorial nod to the people who have influenced your sense of style isn't something to be frowned upon. Many style icons of our time have embraced the looks of fashion idols that have gone before them.
Gwen Stefani is the first to admit that her signature blonde bob was inspired by a silver screen beauty that she'd idolised from a young age:
And in 2006, Natalie Portman featured on the cover of Harper's Bazaar wearing the very dress that Audrey Hepburn donned in Breakfast at Tiffany's.
Kills is clearly aware of her fashion heritage and regularly shares Instagram pictures of the likes of Uma Thurman, Madonna, Juliette Lewis and even Malcolm McDowell in Clockwork Orange (and no, the irony here is not lost on us).
She has also found a look that evidently works for her. Say what you want about her attitude, but Kills cuts a striking figure with her sharp fringed bob and dramatic makeup.
While we wouldn't necessarily want to join her for a cozy chat over a cocktail (at least not without a super sharp manicure to defend ourselves from cattiness), we do enjoy seeing Kills' Instagram photos. Here are some of our faves:
Channeling Clara Bow the original 'It' girl of the 1920s
Bringing the Queen of the Nile look bang up to date
Rocking a wide brim like an edgier version of 70s bombshell Jane Birkin
Everybody loves a bit of Liza Minnelli
Elizabeth Taylor eat your heart out
All the attitude of Uma Thurman in Pulp Fiction
Scroll through the slideshow below for more examples of celebrities who have modelled their look on a style icon.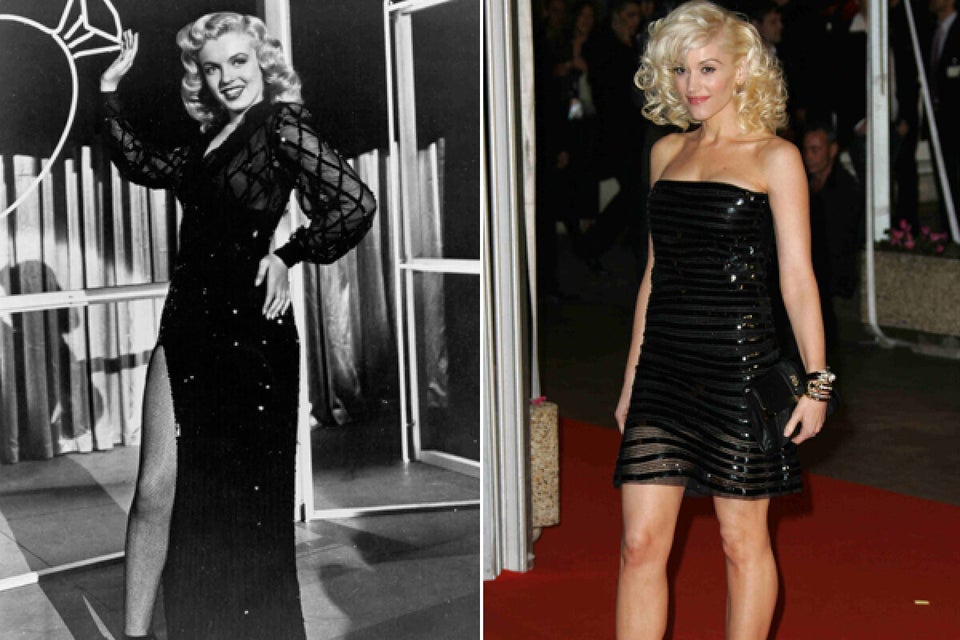 New Style Icons
Popular in the Community