The NHS compulsory reporting regulations are intended to protect women and girls from the sometimes fatal practice of intentionally altering or causing injury to the female genital organs for non-medical reasons.
FGM has been illegal in the UK since 1985, though recent studies suggest some 170,000 women and girls have undergone the procedure, while the NSPCC says 70 women a month seek treatment for the crime.
But under a directive which follows the World Health Organisation's (WHO) definition of FGM, the term also applies to any women who has consented to having her clitoris or labia pierced for fashion or sexual reasons, meaning medical professionals will be obliged to record such adornments as such.
Megan, 30, who has a ring through the hood of her clitoris and did not want her full name used, told the Huffington Post UK she had initially thought the news, which is receiving publicity now, was a joke.
"How dare anybody tell me how I'm 'allowed' to decorate my own body? I got a clitoris ring purely because I think they look pretty - the same reason I got the piercings in my ears when I was 10, but this time without the need for my mother's consent, because I'm a grown woman.
"Are they imposing similar guidelines regarding genital piercings on men? Or is it only women who are deemed incapable of taking responsibility for their own bodies?"
Megan added: "This trivialises the experiences of women who have genuinely suffered FGM.
"These women have gone through a terrible experience, which was forced on them without their consent. And now somebody who ought to know better is going to degrade them by comparing them to women like me who are fortunate enough to have freedom of choice, who willingly and knowingly went and paid somebody to accessorise their body."
"Apart from ignoring the mutilation of boys' bodies the rules deliberately remove or ignore a woman's right to consent," he said.
"In these new rules we again see women treated as being incapable of making choices about what she wants for or how she chooses to use or adorn her body. It is others making often very judgmental and moral choices about what a woman can or cannot do with her body."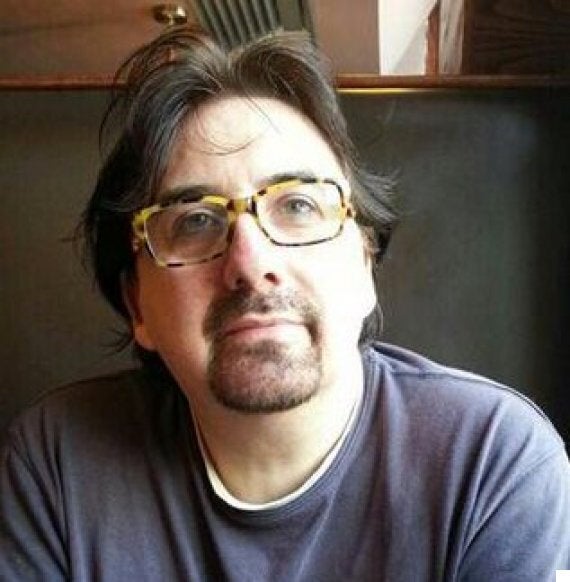 Sex worker and activist Douglas Fox
The DoH, which collects monthly FGM data from the NHS, stresses it is: "Taking every precaution to record genital piercings that have been done within an abusive context" and that the reporting regulations are in line with the WHO, which classified piercing and incising among "harmful procedures" that are a type of FGM.
A DoH spokeswoman admitted: "While there are challenges in this area and adult women may have genital piercings, in some communities girls are forced to have them. The WHO has quite rightly defined this as a form of FGM.
"The new data collection will help build a picture of the scale and the nature of the problem we are facing. We are continually working on ways to improve and develop the NHS response to this terrible practice."
But the guidelines have faced criticism from women with piercings who claim they're being turned into "victims".
"Whilst I agree that more needs to be done to help victims of FGM in this country, the fact that there has only ever been one prosecution suggests that this isn't a difficulty with getting prosecutions through court and therefore doesn't point to legislation being needed to be changed," Nicola, 34, who has a genital piercing told HuffPost UK.
Another, Rebecca, 40, added: "Piercing studios go to great lengths to ensure consent. For example, never piercing people below the age of 18 without parental consent, getting customers to sign declarations and explaining procedures and maintenance very carefully.
"They are regulated professionals, and have literally nothing in common with backstreet operatives who carry out FGM, which as far as I understand is always done below the age of consent, and indeed the victim does not in general consent even if they are able to."
The Government has previously said the Female Genital Mutilation Act 2003 does not contain any exemptions for cosmetic surgery and it has no plans to amend the legislation specifically to prohibit female genital cosmetic surgery.
In its report the Home Affairs Select Committee said the Act should be amended to make it clear female genital cosmetic surgery would be a criminal offence if conducted on girls under 18 without physical or mental health justification.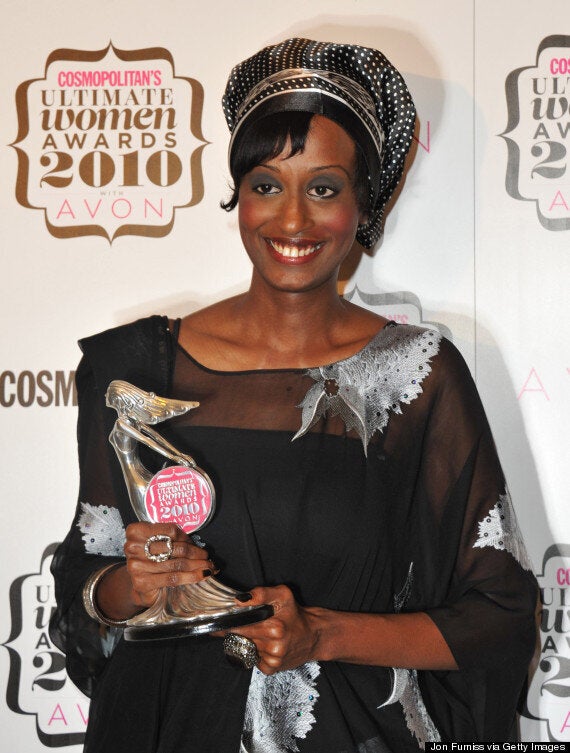 Leyla Hussein, pictured here in 2010 after winning the Cosmopolitan Ultimate Campaigner Women of the Year award
FGM campaigner Leyla Hussein has compared labiaplasties to FGM for years. Writing for Cosmopolitan last year she mused: "'But Leyla, isn't it a woman's choice what she does with her own body?' I hear you ask. Considering that we put pressure on girls from a very young age to alter their bodies, I have to wonder if cosmetic surgery is actually a choice, or a result of intense social pressure to conform to this idealised image in order to please men."
More than 2,600 women and girls who went through FGM have been treated by the NHS since last September with 499 women and girls with FGM seen in acute NHS trusts in England in January alone.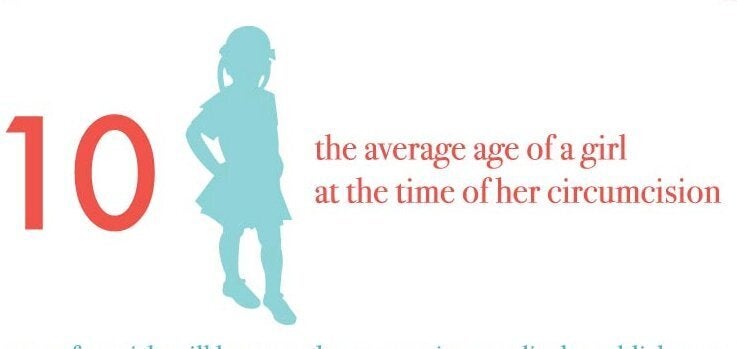 FGM Facts
Related