A single mother has reportedly been caught attempting to smuggle her two-month-old baby through an X-ray machine.
Jenifer Pavolaurea was attempting to get the baby through immigration at the Ninoy Aquino International Airport in the Philippines, in a bid to catch a flight to her home county of Papua New Guinea.
The 25-year-old was initially questioned because she had overstayed her visa in the Philippines, ABS-CBS News writes.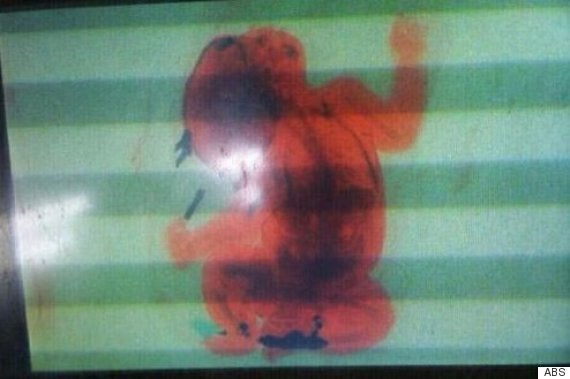 The baby was reportedly sleeping when he was spotted on the X-ray machine
Nor did she have the necessary paperwork for her son, she admitted, once the sleeping baby had been discovered in the backpack.
In spite of this, Pavolaurea was released without charge and allowed to return to Papua New Guinea, reports claim.
While X-rays are generally considered reasonably safe for children, a 2010 study carried out by the University of California found links between X-rays and childhood leukemia, 9 News reports.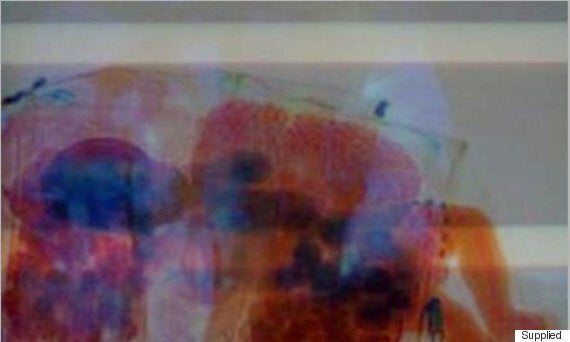 In 2012 a couple were arrested after attempting to smuggle their five-month-old baby through an airport scanner
The couple were arrested at Sharjah International Airport as they tried to enter the UAE.
As well as no visa, the baby boy also had no passport or documents, Gulf News said. According to Al Arabiya, the couple had been living in the UAE illegally and wanted their son to be born in Egypt, but then brought him back with them.
The little boy was reportedly taken into care.
Passengers try to smuggle the strangest things...
Related