Lingerie and feminism have never been easy bedfellows. With half-naked women lying suggestively on beds or hanging off men in sharp suits, a typical lingerie advert is enough to make any right-thinking woman roll their eyes in disgust.
But one woman is refusing to look the other way.
Hayat Rachi hopes to revolutionise the industry with the world's first 'feminist lingerie' - and no, it doesn't involve burning your bra.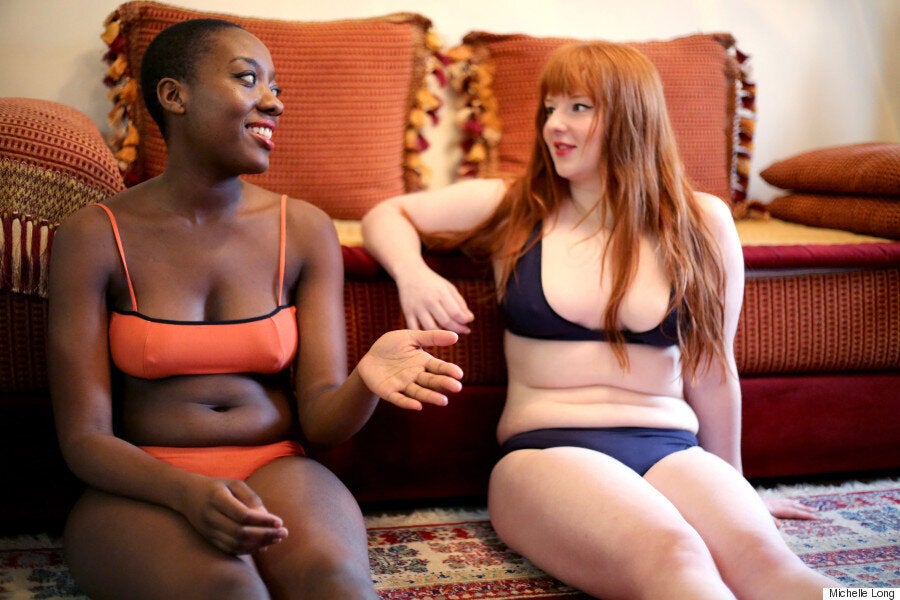 Neon Moon empowers women through body positivity and the non-objectification of women.
"I always wondered - if lingerie didn't have the sexualised context from the moment we are given our first bra, would it help girls pursue more in life? Not everything is about looking sexy, or fulfilling the male gaze," says Rachi.
Tired of being pushed-up and sucked-in by conventional lingerie, Rachi created a "body-loving" product that "fits to women's bodies, rather than the other way around". She has created a Kickstarter campaign with £5,000 target to raise funds to develop the product and take it to market.
Neon Moon uses comfortable designs - bamboo fabric, soft cups and zero under-wiring - that is not just supportive women's bodies but adapts to the female body as it changes.
"Women's bodies are changing all the time," she explains. "External factors such as diet, stress and menstrual cycle can make women's bodies fluctuate."
She firmly believes that underwear should accommodate this rather than make a woman feel negative.
"Girls should not have to question why they look a certain way or feel that they have to conform to society's pressures. It's important for girls to not compare themselves to unachievable standards of 'beauty'. Rather, they need to reclaim the right to their bodies and decide how it should look for them and not for others," she says.
To show the commitment to body positivity, Neon Moon are using unconventional models and un-photoshopped images.
Rachi called her models one week before the photoshoot to ask them not to remove any body hair or do any grooming before the shoot.
"I wanted to show what a real woman looks like," she says. "They have pubic hair, stretch marks, cellulite and acne, it's important to show that."
The garments are available in S, M, L, which caters up to size UK 14. Rachi hopes to develop the brand further so that they can cater to larger sizes.
Check out some of the refreshing images below, and if you want to support Neon Moon's Kickstarter campaign click here.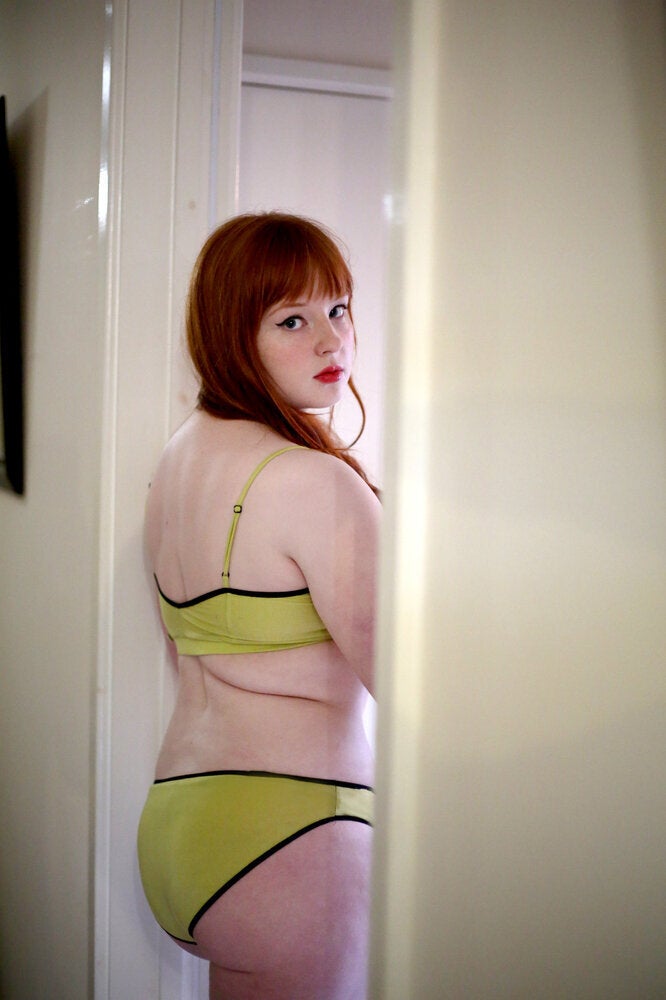 Neon Moon