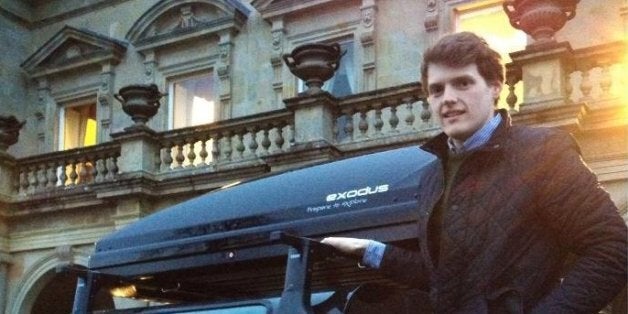 A student who was president of his polo club choked to death after stuffing a sock in his mouth whilst he was high on a cocktail of drugs supplied to him by a doctor.
James Steen, a student at Newcastle University and a trained huntsman, had a fetish for sniffing socks and putting them in his mouth, and died from respiratory failure last July.
Dr James Morgan was jailed for six months for giving Steen and his friends the class B drug Mephedrone and the class C drug gamma-hydroxybutrate (GHB), which the group took at Morgan's home in Rugby, Warwickshire.
Leamington Crown Court heard Morgan, who was employed by Coventry and Warwickshire NHS Trust, was out for a meal with his partner Simon Chapman, Steen, and another friend. They then went back to Morgan's home where they sniffed poppers.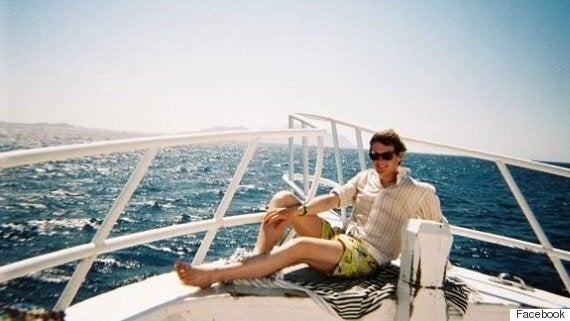 Student James Steen studied Media, Communication and Cultural Studies
The court heard one of the group woke up to discover Steen lying on the floor. After Morgan, who was diagnosed with HIV in 2012, examined the 23-year-old, an ambulance was called. One of the group, who knew Steen had a fetish for socks, found he had a sock blocking his throat and pulled it out, the Coventry Telegraph reported.
By the time medical assistance arrived, Steen was "beyond help".
Prosecutor Lal Amarasinghe said the "relatively high level of GHB" may have contributed to Steen's suffocating, as it can cause respiratory failure if taken in large amounts.
GBH (gammahydroxybutrate) starts off as GBL (gammabutyrolactone) but is converted shortly after entering the body. Both drugs have similar sedative and anaesthetic effects, according to drugs charity FRANK.
They are particularly dangerous when used with alcohol and other depressant or sedative substances.
Mephedrone, sometimes known as meow meow, is a powerful stimulant and closely related to speed and ecstasy. It can bring on feelings of anxiety and paranoia, and can overstimulate the heart and circulation, as well as the nervous system.
Judge Sylvia de Bertodano told Morgan: "It's tragic cases like this which reinforce the message courts send out when they sentence for the supply of drugs, that drugs of whatever class ruin lives.
"You are not only a doctor, you are an outstanding one. So as well as taking James's life, you have ruined your own life."
Morgan said he had begun experimenting with drugs after he was diagnosed with HIV and had been unable to tell his family about his sexuality.
Popular in the Community