Brace yourself for a cuteness overload... a farmer has live tweeted the birth of ten sheepdog puppies and the photos are too adorable for words.
What better way to celebrate International Day of Happiness?
Lake District farmer James Rebanks, tweets about life on his farm under the name Herdwick Shepherd , and in the early hours of Friday 20 March he shared the exciting news that his sheepdog Flossie had given birth to not one but 10 puppies.
12 hours earlier, Floss was suffering from pregnancy fatigue, when would these pups arrive?
But she didn't have long to wait. 22 minutes later:
Rebanks exhibiting the calm soothing tone that every mother-to-be wants in her birth partner.
It was a speedy delivery for puppy number one:
Just one puppy was all it took to break the internet (and Rebanks' phone).
But the cuteness was only just beginning, as mum began bonding with her first born:
Puppy number one wasn't an only child for long.
Number four! The first boy.
Think it can't get any cuter? Think again:
Floss's babies meet Rebanks' babies.
Puppy number six makes an appearance.
Thinking all the puppies have now arrived, Floss's helpers leave her to get a good night's sleep.
However there are some residents of the farm who won't be so pleased to see the new arrivals: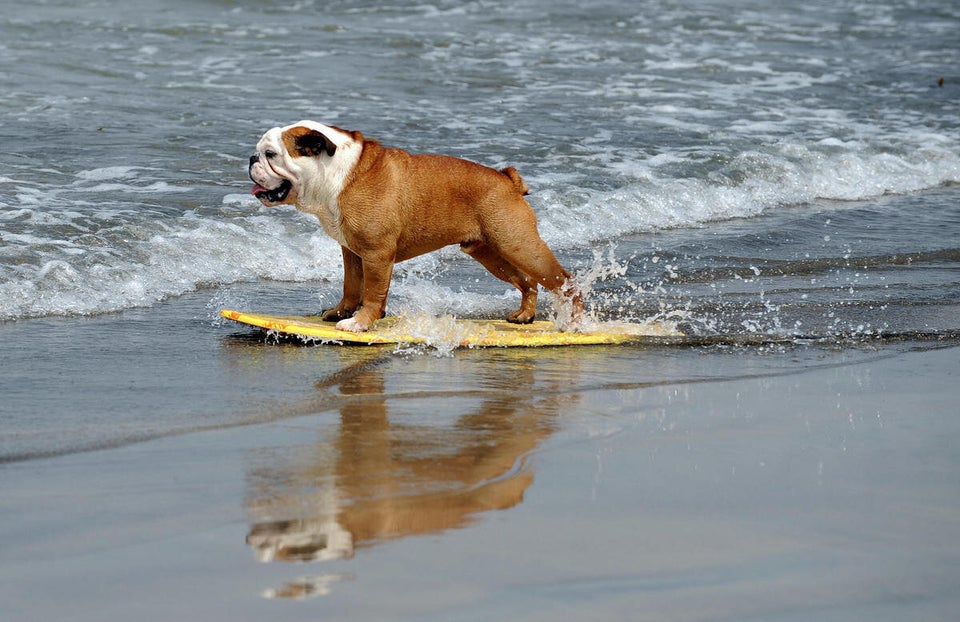 Cute Animals Galore