The North Korean ambassador to the UK has claimed that his country could launch a nuclear missile "anytime," while decrying defectors fleeing the hermetic state as "animals." In a rare interview with Sky News on Friday, Hyun Hak-bong told the broadcaster "we are prepared… that is what I say if a sparkle of fire is made on the Korean peninsula, it will lead to a nuclear war."
Speaking from his country's embassy in Acton, West London, the diplomat warned: "We don't say empty words. We mean what we mean. It is not the United States that has a monopoly on nuclear weapons strikes." Although analysts accept that the Orwellian state has constructed a handful of crude nuclear bombs (it has conducted three nuclear tests since 2006), experts are divided over whether Pyongyang has the technical wherewithal to shrink it to a size that could sit atop a ballistic missile.
When asked directly by Sky News if North Korea could fire a nuclear missile, the ambassador confirmed: "Anytime, anytime, yes." Asked if North Korea would only fire nuclear missiles in retaliation, Hyun replied, "We are a peace-loving people you know. We don't want war but we are not afraid of war. This is our policy of the government."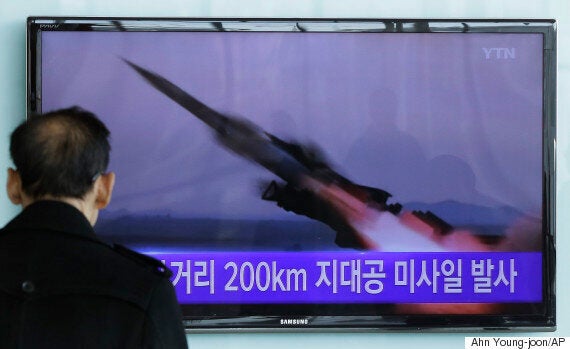 A South Korean man watches a TV news program showing the file footage of the missile launch conducted by North Korea, at Seoul Railway Station in Seoul, South Korea, Friday, March 13, 2015
The Washington-based Institute for Science and International Security recently estimated that North Korea currently has between 10 and 16 nuclear weapons, some based on plutonium, others on uranium. It concluded that North Korea already has plutonium-based weapons small enough to mount on medium-range and intercontinental-range missiles. The United Nations has imposed sanctions on North Korea over its nuclear and missile programs.
The ambassador had some equally choice words to say about defectors from North Korea, calling them "animals" and "scum." Of those that have fled the authoritarian state, Hyun said: "Do you know the difference between human beings and animals? Human beings have a conscience and morality. If they do not have a conscience and a morality the are like nothing. They're animals. That is why we call the defectors animals. They are no better than animals. They're human scum."
Hyun's comments come as rival South Korea and the United States conduct annual springtime military drills that North Korea says are aimed at preparing to topple its government. Seoul and Washington say the exercises are purely defensive. The US stations about 28,500 soldiers in South Korea to deter possible aggression from North Korea.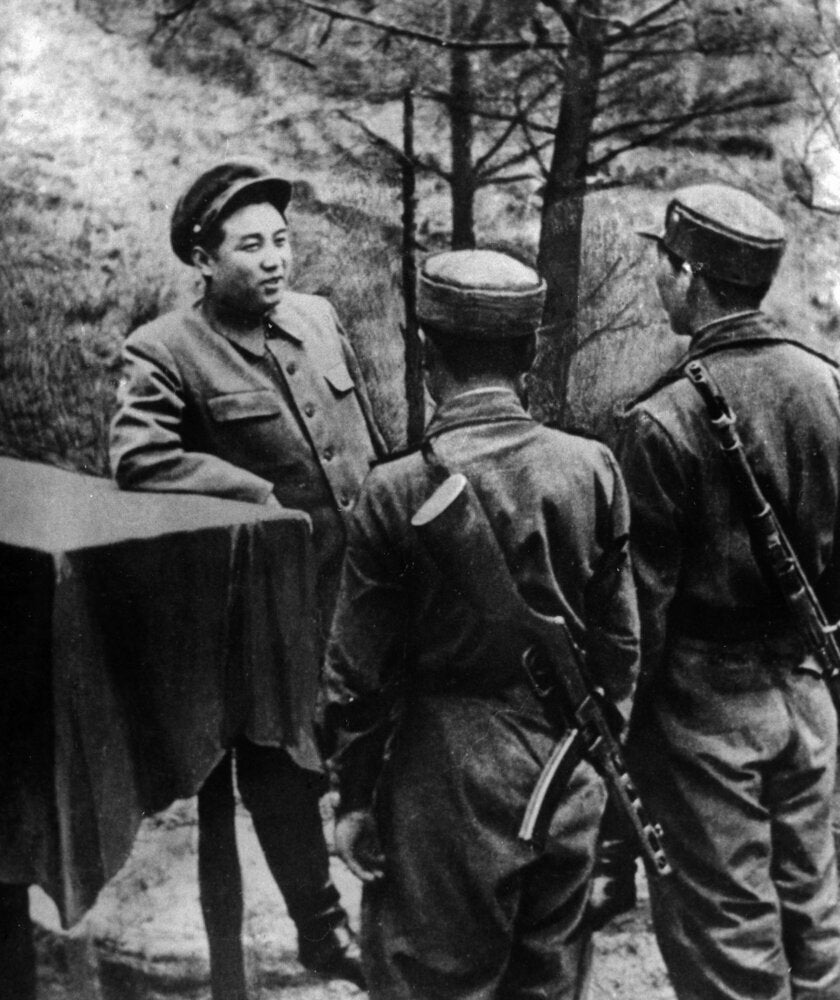 North Korea's Craziest Threats
Popular in the Community