If you were out in the front garden today, wondering when all the eclipse fun was going to start - or, indeed, if you missed it completely - then know you're in good company, these celebrities are at it as well.
Unless you've been living under a huge rock for the past few hours, you've probably noticed on social media that a load of people are pointing at the sky and faffing about with colanders, all in the name of getting a decent look at the solar eclipse.
Amanda Holden was one of the lucky few who actually got to witness the event, managing to share a photo of it with her Twitter followers, writing: "The gods are smiling on us!"
Sadly not everyone was as fortunate as Amanda, with her 'This Morning' co-host Phillip Schofield apparently failing to see what all the fuss was about.
Former 'Celebrity Big Brother' housemate Lauren Goodger initially thought she'd missed it all…
…before being informed she'd just have to be patient.
Meanwhile, Aled Jones just seemed pretty frustrated by the whole thing…
... while 'Coronation Street' actress Claire King was more bothered about the clouds blocking her view of it all.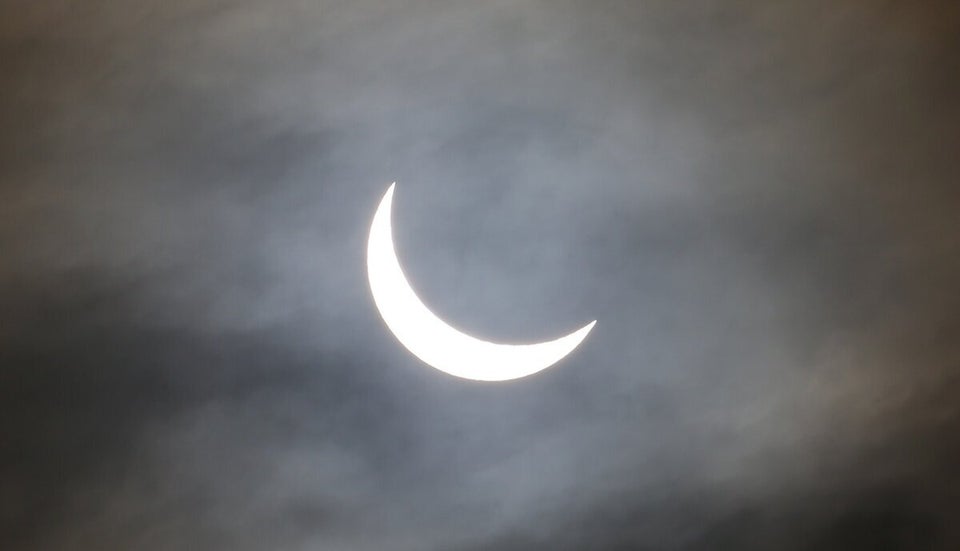 Solar Eclipse Around The UK 2015