A heavily pregnant woman was stabbed in the stomach by another woman who took her unborn child from her body.
Dynel Catrece Lane is accused of luring the 26-year-old woman to her Colorado home with a Craigslist advert for baby clothes.
The victim, 26, was nearly eight months pregnant when the attack unfolded. She is recovering in hospital, though sadly the unborn child died.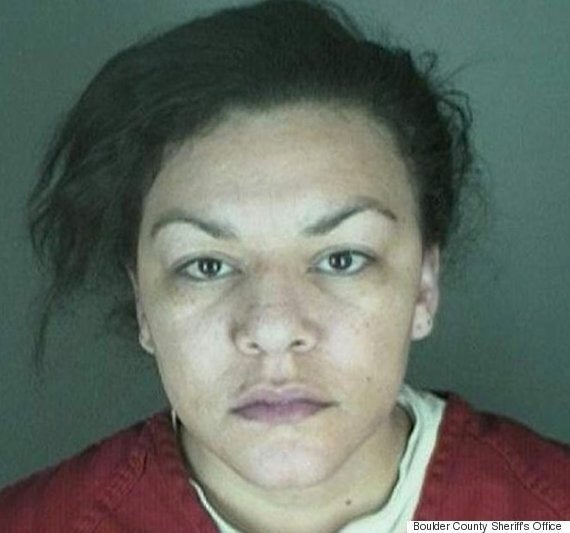 Dynel Catrace Lane has been arrested on suspicion of attempted first-degree murder
Lane's husband (who is not a suspect) told police he came home early to meet his wife for a pre-natal appointment, where he found her covered in blood and a baby gasping for breath in a bathtub.
Lane told him she had suffered a miscarriage, and he took her and the baby to a hospital, where she was later arrested on suspicion of attempted first-degree murder and other crimes.
The victim, who was still in the property, was able to make an emergency call to the police after Lane and her husband left.
WARNING: This audio may be disturbing to some.
In a recording of the call, a woman with a dazed-sounding voice says she has been stabbed and pleads for help.
The woman was alert and answering questions on Thursday, police said.
Lane lost a 19-month-old baby boy in 2002 and is alleged to have faked a pregnancy before the attack, even showing a picture of an ultrasound scan to her daughter.
A July 2002 obituary for Lane's son, Michael Alexander Cruz, in the Pueblo Chieftan said the boy had just learned to sing his first song, "Twinkle, Twinkle Little Star."
Lane's then-husband wasn't home at the time of the drowning, the newspaper reported. She and their two daughters, then 5 and 3, searched for the boy until they found him in the fish pond.
He had been playing a game with his sisters while their mother was busy in another part of the house, the newspaper said.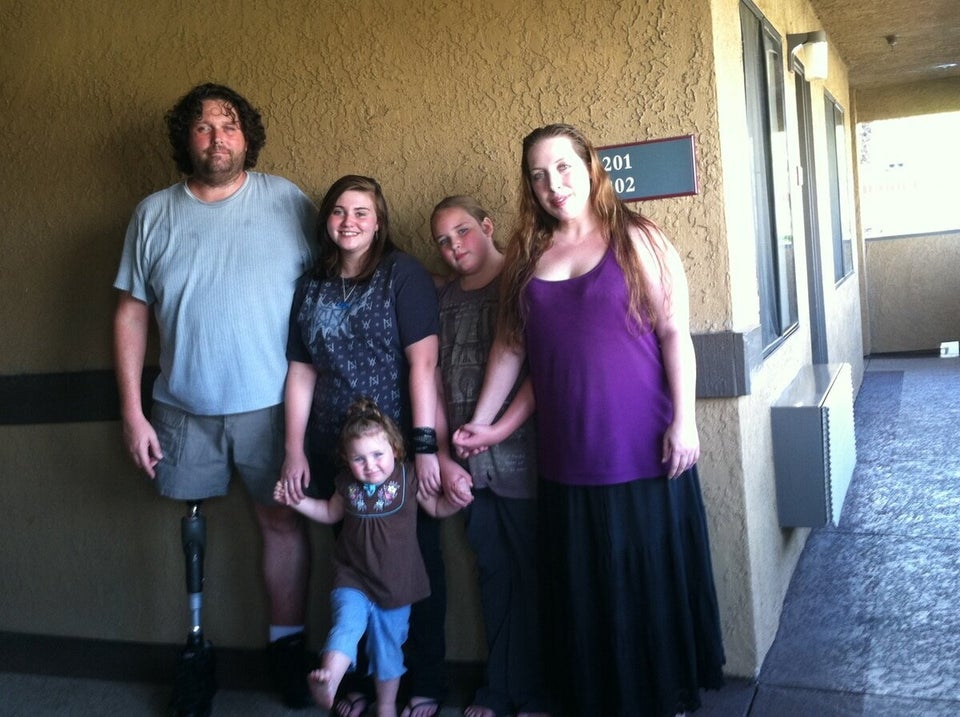 Disabled Veteran Homeless After Craigslist Scam
Popular in the Community