Farage, who has described the allegations against Janice Atkinson "incredibly stupid" if they are true, said he had been "utterly ruthless" with those who had misbehaved.
"I have been utterly ruthless as UKIP leader with people who have stepped over the line, whether it is with financial mismanagement or saying things that have, frankly, erred towards racism," Farage told The Andrew Marr Show on Sunday.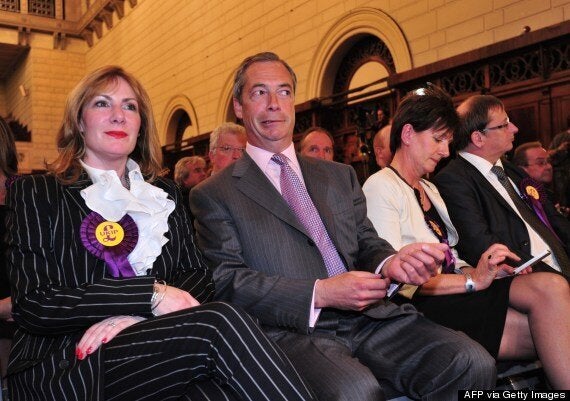 Farage pictured with Janice Atkinson, left, before her suspension
"I accept that things sometimes go wrong but when they do I deal with them."
Ms Atkinson faces a disciplinary hearing on Monday to answer the claims against her.
She was suspended after The Sun secretly filmed a woman who worked for Atkinson asking a restaurant manager for a fake invoice for a party that Ukip held in Margate.
It is alleged that the staff member negotiated for and accepted an invoice for £3,150, made out to the newly-formed grouping of right-wing parties Alliance for Direct Democracy in Europe (ADDE) of which Ukip is the biggest member and its associated foundation The Initiative for Direct Democracy in Europe (IDDE).
The newspaper said the individual told the manager of the restaurant which hosted the event - and who had alerted the newspaper to the meeting to discuss the cost - that: "The idea is we overcharge them slightly because that's the way of repatriating (the money)."