The ceremony was filled with pageantry, costumes and even a 21-gun salute leading many to describe it as "pantomime".
The levels of emotion associated with the event were remarkable with campaigners who petitioned for Richard III to be reburied in York predictably dismayed.
Garry Booker posted: "So, after all these centuries, King Richard must still endure injustice by being reburied in the wrong cathedral, something that looks like descending into a cheap jamboree ... instead of the full state funeral befitting a great man and king.
"In his lifetime he suffered the treachery of lesser mortals. He suffered the same treachery on the day of the Battle of Bosworth and has had to suffer the false accusation of murder for all this time.
"Now, sadly, the powers-that-be still cannot give him a modicum of justice by returning him to his rightful cathedral of York with the full pomp of state."
The whole thing became uneasy viewing...
The story continues below the pictures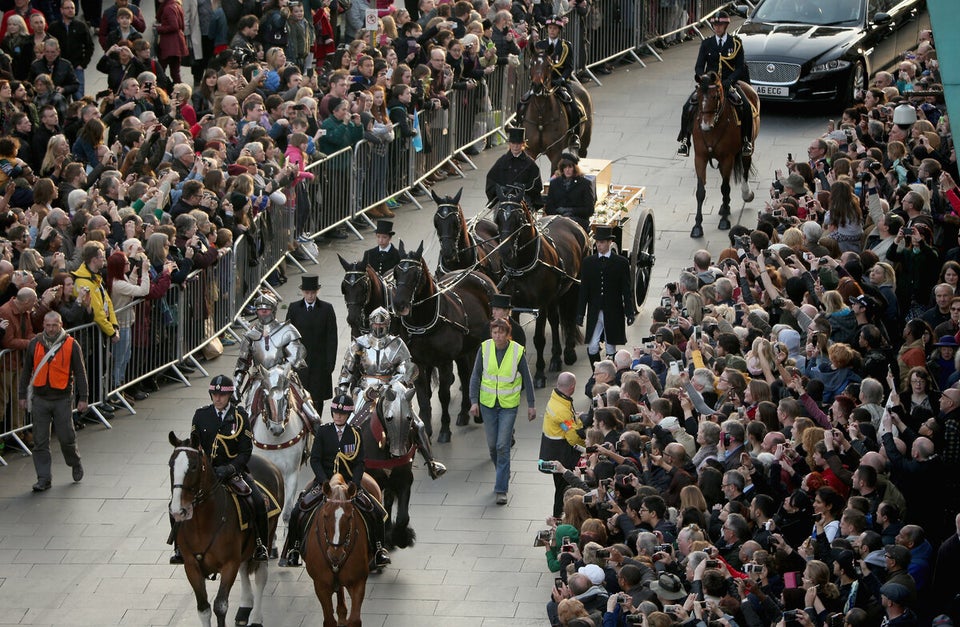 Leicester Sees The Reinterment Of The Remains Of King
But it did have more than its fair share of fans.
And there was one thing that many people could agree on...