When HuffPostUK Entertainment spoke to Joaquin Phoenix about the opportunities available for actors in TV now, the revered actor replied in his typical frank fashion, "I'd be too bored doing a TV show."
Toby Stephens, star of AmazonPrime's 'Black Sails' saga, now in its second series, disagrees. He tells us, ""It's not just a pirate show. It's like a gritty western, and Flint's like someone Clint Eastwood would have played.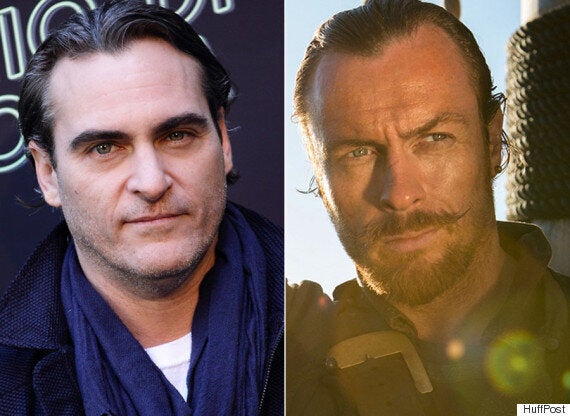 Actors Joaquin Phoenix and Toby Stephens disagree about the fun to be had on a TV set
"It's not like I'm sleep-walking through some doctors' drama. I'm working in these extreme conditions. It's like I'm making a movie every day."

Our interview with Toby Stephens is part of our project TV REVOLUTION – exploring the change in what we watch, how we watch it, and talking to the stars, writers and producing making the most of TV's new Golden Age
Toby, a former James Bond villain and, as the son of Dame Maggie Smith and actor Robert Stephens a bit of British acting royalty, gets more than his fair share of offers from both the big screen, and the theatre where he cut his acting chops. Why, then, has he opted to spend seven months of the year in South Africa, working on a TV series that is offered on the non-linear platform of AmazonPrime?
"By the time 'Black Sails' came along, I wasn't looking at TV in the same way as I had been five years ago," says Toby.
We've been asking a bunch of people what the show was that changed everything, and there's been a catalogue of answers, including, unsurprisingly, 'The Sopranos', 'Twin Peaks', 'The Wire'… For Toby, it was something else again…
"Six Feet Under," he says immediately. "I'd never seen anything like those characters. They were so complex, and when it finished, I felt bereft."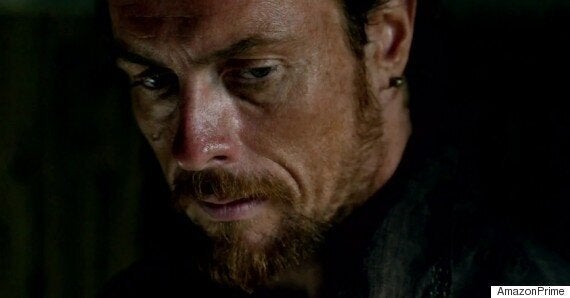 Toby's Captain Flint - "I haven't worked him out yet"
Taking the role in this tale of piracy, set roughly two decades before 'Treasure Island', also meant moving his family to Capetown where 'Black Sails' is filmed over seven months, on a set that includes a huge half-ship, and the pretty unsophisticated maroon camp of 1715. "I'm not complaining," he says, "but there have been some working days harder than anything I've experienced on a film set. Proper holy shit."
Toby's contract is open-ended, which could mean up to seven years out here.
"One is always under the axe," he says cheerfully. "I'm totally powerless, and pragmatic, it could be cut the minute it stops making money. But there's nothing I can do. All I can say is I'm extremely proud of it, particularly where it's going in series 2." (Series 3 has already been commissioned.)
Editorially, in contrast to a film where an actor is handed a complete article of a script, this long narrative arc of TV seems to give an actor more of a chance to construct his own journey, like a spider setting out on a web…
"I'm not detracting from film, it can do what TV can't and vice versa. But with film, you really only have two hours, so you have to reach for stereotypes. The hours of TV can give you time for something more psychologically dense."
Finally, these days, is the Holy Grail still a defining TV role, or something on the big screen where an Oscar could ultimately reward? Toby is honest. He says, "I don't know, I just want to work, and I just want to develop as an actor."
It helps if you like the character you're playing, evidently. Of his role of Captain Flint, Toby remains intrigued.
"You want to know what he's thinking, you're never sure if he's good or bad, and he can be both, he's cut from this new style of interesting, unknowable anti-hero. I still haven't figured him out fully, which is great."
Toby Stephens stars in 'Black Sails', available on AmazonPrime. Watch the trailer below...
Popular in the Community