Is there a more iconic bike than the Light Cycle from 'Tron'? Car enthusiasts Paul Andrews and his son Chris certainly don't think so which is precisely why they had one custom built.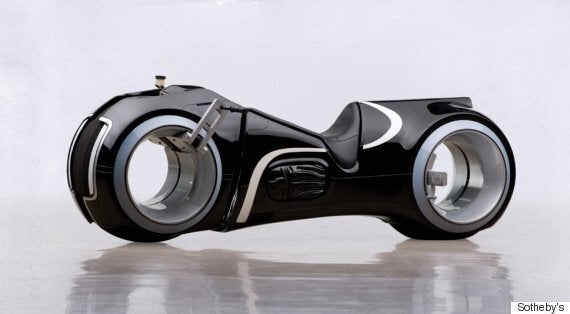 As CNET points out, it's certainly not the first 'Tron'-inspired motorcycle to turn up, it is however the first that ditches a petrol engine in favour of a more suitable electric approach.
Sadly the Sotheby's auction page neglects to mention if the bike is road legal, but then we'll assume that you just have the land available if you're even considering it as a purchase.
So just how much will it set you back? Well the Andrews Light Cycle is starting at around $25,000 and thanks to a 'no reserve' listing, there's no telling how high it'll go.