A pair of angry Real Madrid fans have been recorded attacking players' cars as they drove home after losing 2-1 to Barcelona in this weekend's El Clásico.
The two men can be seen punching and kicking Gareth Bale's £100,000+ Bentley Continental GTC Speed, before waiting for the next supercar to roll up outside the Valdebebas training base.
Jese Rodriguez's Audi R8 was also attacked, and Sergio Ramos avoided blows to his bodywork by rolling down his window and talking to the irate supporters.
Los Blancos lost a lot of ground on Sunday night, allowing their arch rivals to pull a four point lead at the top of La Liga. Ronaldo was lucky enough to net a goal after his recent dry spell which saw him very unhappy last week, but the might of Madrid couldn't stand up to a goal each from Luis Suarez and Jeremy Mathieu.
Sadly for Bale's paintwork, the team's fans seem to be making a habit of kicking his car:
This incident was caught on tape in September 2014, and if his form doesn't improve soon he may be in for a few more kicks.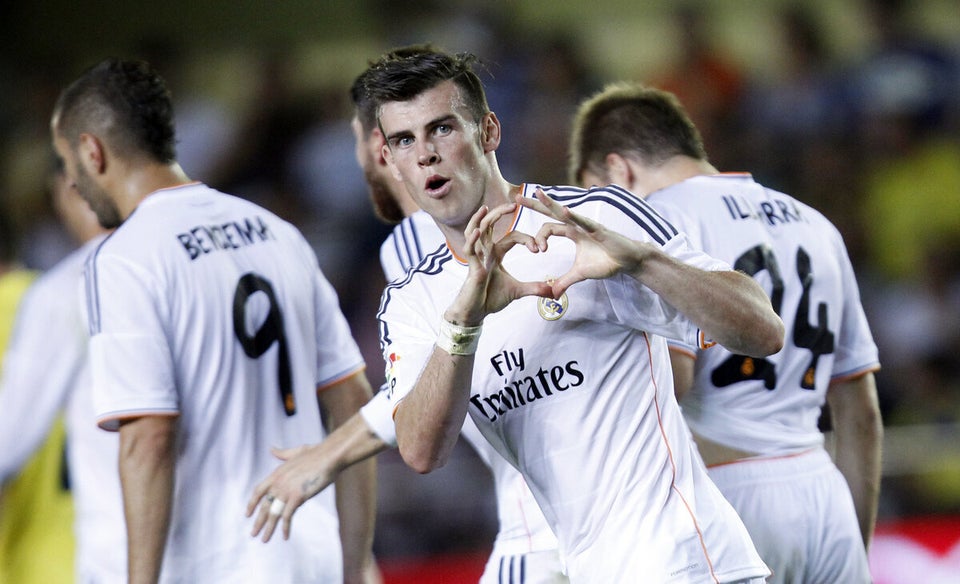 PHOTOS: Gareth Bale's Real Madrid Debut
Related